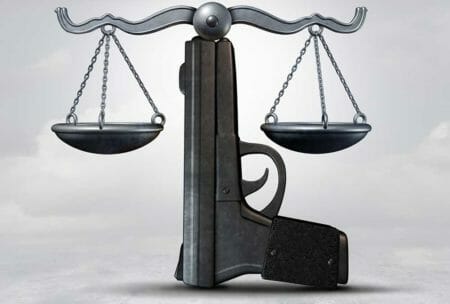 Charlotte, NC –-(Ammoland.com)- U.S. Senator Dean Heller (R-Nev.) recently opposed the nomination of Clark County District Judge Elissa Cadish for the federal bench, citing his concern over her anti-gun leanings.
Sen. Heller met with Judge Cadish last week and issued the following statement:
"I respect Judge Cadish and believe she has had many great accomplishments in her career.  However, I cannot support her nomination as a federal judge.  I believe an individual citizen has the constitutional right to keep and bear arms, and cannot in good conscience support a nominee whose commitment to the Constitution's Second Amendment is in doubt."
NRA applauds Sen. Heller for his strong and principled opposition to Judge Cadish's nomination based on her lack of support for our fundamental, individual right to keep and bear arms.
Please be sure to contact Sen. Heller and thank him for his support and leadership.  You can email Sen. Heller at: [email protected]
To read a letter of appreciation to Sen. Heller by NRA-ILA Executive Director Chris W. Cox, please click here.
---
About NRA-ILA

Established in 1975, the Institute for Legislative Action (ILA) is the "lobbying" arm of the National Rifle Association of America. ILA is responsible for preserving the right of all law-abiding individuals in the legislative, political, and legal arenas, to purchase, possess and use firearms for legitimate purposes as guaranteed by the Second Amendment to the U.S. Constitution. Visit: www.nra.org