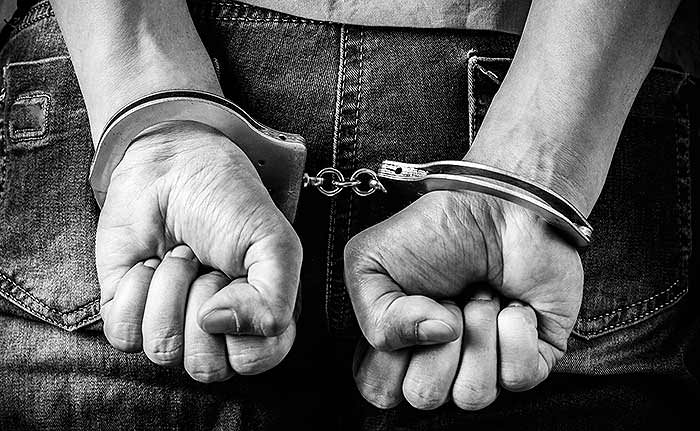 Stockton, CA – -(Ammoland.com)- U.S. Marshal Albert Najera of the Eastern District of California announced today that the U.S. Marshals Service arrested 20-year-old Angelo Estrada in Stockton, California. Estrada was wanted for assault with a deadly weapon in Stockton.
On February 7th, 2012, Stockton P.D. was dispatched to the area of Van Buren St. and Harding Way to investigate a report of a shooting outside two schools. A gun battle broke out across the street from the El Dorado Elementary School and the Stockton School for Adults when one car pulled up to a parked SUV.
A confrontation ensued in which multiple shots were fired and one of the men was shot. Casings were found near Van Buren St. and Harding Way. Also, a nearby office and vehicle were hit by gunfire. Two schools were put on lockdown while police searched for suspects.
A Task Force Officer (TFO) from the Stockton Police Department got a lead that Estrada was staying at multiple residences in the Stockton area. While Investigators from the Pacific Southwest Regional Fugitive Task Force (PSWRFTF) were conducting surveillance on these residences Estrada was seen leaving an apartment complex in the 300 block of Northbank Circle. Task Force members moved in and arrested Estrada without incident. Estrada was found to be in possession of a firearm, cocaine, and a large amount of cash. A bulletproof vest was also found during a search of the residence. Estrada was booked into the San Joaquin County Jail.
The Pacific Southwest Regional Fugitive Task Force is a U.S. Marshals-sponsored partnership comprised of investigators from federal, state, and local agencies.
---
About U.S. Marshals Service
Additional information about the U.S. Marshals Service can be found at https://www.usmarshals.gov.