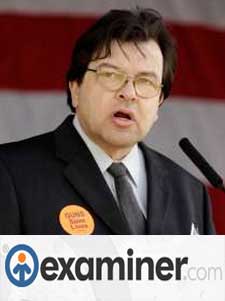 USA –-(Ammoland.com)- "Mexican federal prosecutors will press charges against the U.S. trucker who may have accidentally crossed into Juárez with 268,000 rounds of ammunition last week, a source familiar with the investigation said Monday," the El Paso Times reports today.
The driver, who took a wrong turn and ended up on the Bridge of the Americas, and who was reportedly told by an officer that the only way to turn around was to cross the Mexican border, "could face between four and 15 years in prison if charged with possession, and between 10 and 25 years if charged with introduction."
This is hardly the same treatment given to Mexicans last year when "military trucks…loaded down with soldiers and weapons" ended up on the U.S. side of the border.
It's also not the first time a case of negligently transporting ammunition to Mexico has created severe legal problems, in this case, a lifetime disability on the "prohibited persons" list for Thomas Lamar Bean.
Continue reading on Examiner.com http://www.examiner.com/article/trucker-accidentally-transporting-ammo-to-mexico-highlights-inequity-laws
About David Codrea:
David Codrea is a long-time gun rights advocate who defiantly challenges the folly of citizen disarmament. He is a field editor for GUNS Magazine, and a blogger at The War on Guns: Notes from the Resistance. Read more at www.DavidCodrea.com.