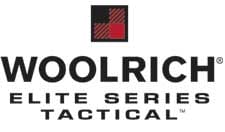 Woolrich, PA –-(Ammoland.com)- Woolrich Elite Series, a proud sponsor of the 2012 MidwayUSA & NRA Bianchi Cup, is giving NRA members a chance to compete in this year's event.
At the 141st National Rifle Association Annual Meetings and Exhibits, visitors to the Woolrich Elite Series booth (No. 411) can register to win one of two sponsor slots for this year's Bianchi Cup, to be held in Columbia, MO., May 23-26.
To make sure the winners look the part, Woolrich Elite will outfit the winners with a pair of Elite Lightweight Pants and an Elite Short Sleeve Performance Polo.
"We're so pleased to be a part of a match with the reputation and history of the Bianchi Cup," said Jerry Rinder, Woolrich Elite Series vice president of sales. "To celebrate, we want to share the experience with two lucky NRA members."
The MidwayUSA & NRA Bianchi Cup is one of the most prestigious shooting competitions in the world, offering one of the highest payouts as well. Started in 1979 by holster manufacturer and former law enforcement officer John Bianchi, the Bianchi Cup was intended as a police training match.
Since that time, the Bianchi Cup has grown into an international match, attracting competitors from around the world to take on the famed Barricades, Falling Plates, Practical and Moving Target stages.
Become a fan of Woolrich Elite on Facebook: http://www.facebook.com/WoolrichEliteSeriesTactical
About Woolrich Elite
Established in 1830, Woolrich is the authentic American brand that embraces the outdoor lifestyle. Trusted by generations of loyal consumers, Woolrich—The Original Outdoor Clothing Company—continues a tradition of quality and value. A brand known worldwide, Woolrich products include functional,
comfortable and durable men's and women's sportswear, outerwear, and accessories. The Woolrich Elite Series line was developed by working closely with military, law enforcement and private security communities. Their input, combined with Woolrich's apparel expertise, led to the creation of clothing that performs under demanding and specialized needs. For more, please visit www.woolrichelite.com.