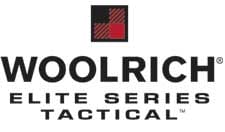 Woolrich, PA –-(Ammoland.com)- Team Woolrich shooter Max Michel, Jr., known as a champion Open Division competitor, found himself in unfamiliar territory at the United States Practical Shooting Association's (USPSA) Area 6 Championship this weekend in Frostproof, Fla. Winning the Single-Stack Division title.
With the introduction of the Max Michel signature series Single-Stack pistol, Michel has decided to shoot select matches in the division. Unlike the Open Division, there are no large-capacity magazines, recoil compensators, electronic sights or high-speed holsters.
"Single-Stack is about as far from the Open Division as it gets," Michel said. "It's a great challenge. Stepping out of my comfort level forces me to focus on the fundamentals."
This commitment to product development is common for Michel.
"If I'm going to have my name on a product, I want to do everything I can to make sure it's the best it can be," he said. "I demand a lot out of my gear, which is why I choose quality partners like Woolrich Elite Series."
Area 6 is the first USPSA Area championship match of the year for Michel, the only person ever to win all eight Area titles in the same season. His score of 1233.2629 was 54.9583 points better than the runner-up. Michel also won eight of the 12 stages en route to the Single-Stack title finish.
Michel returns to competition next weekend at the United States Practical Shooting Association Area 1 Championship in St. George, Utah.
Michel is part of a rock-solid shooting team, including USPSA, Precision Rifle, 3-Gun and International Defensive Pistol Association experts. In addition to representing the brand, these shooters put Woolrich Elite gear through punishing tests of fit, comfort and durability.
Become a fan of Woolrich Elite on Facebook: http://www.facebook.com/WoolrichEliteSeriesTactical
About Max Michel, Jr.
By anyone's account, Max Michel, Jr. is one of the best shooters in the world. With three World Speed Shooting Championships (2009, 2007 and 2005), six USPSA National Championships (2011, 2009, 2007, 2006, 2005 and 2004), three US Steel National Championships (2011, 2009, and 2008), 37 USPSA Area Championships, and nearly 100 Major Championship wins, Max Michel has become a dominant force in the pistol shooting sports. Michel also owns multiple World Speed Shooting records as well as the only Action Shooter to win all USPSA Area Championships in the same season (2010). As an international competitor, Michel has represented the United States in the last five International Practical Shooting Confederation (IPSC) World Shoots and returned home each time with team gold medals.
Become a fan of Max Michel on Facebook at www.facebook.com/maxmichel.us or visit him on the Web at www.maxmichel.com.
About Woolrich Elite
Established in 1830, Woolrich is the authentic American brand that embraces the outdoor lifestyle. Trusted by generations of loyal consumers, Woolrich—The Original Outdoor Clothing Company—continues a tradition of quality and value. A brand known worldwide, Woolrich products include functional, comfortable and durable men's and women's sportswear, outerwear, and accessories. The Woolrich Elite Series line was developed by working closely with military, law enforcement and private security communities. Their input, combined with Woolrich's apparel expertise, led to the creation of clothing that performs under demanding and specialized needs. For more, please visit www.woolrichelite.com.