Addition of ATN Provides AcuSport Retailers with an Expanded Selection of Optics.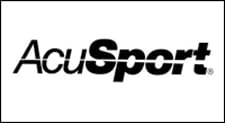 BELLEFONTAINE, OHIO –-(Ammoland.com)- AcuSport Corporation, a leading distributor of shooting and hunting products, provides customized solutions and product offerings that are specifically designed to increase the growth and profitability of independent retail businesses.
The addition of ATN to their inventory offering upholds this commitment to the firearms retailer.
AcuSport is pleased to represent ATN's complete line of optic products. Based in South San Francisco, CA, ATN is the manufacturer of night, day/night, fusion, thermal imaging and daytime optic technologies, such as goggles, scopes, riflescopes and binoculars.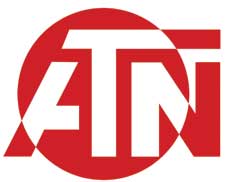 AcuSport is devoted to providing retailers with the best products the industry has to offer.
AcuSport Director of Merchandising, Chris Cole states, "The addition of ATN provides independent firearms retailers access to a world leader in high performance precision optics." Mr. Cole went on to say, "The unique product selection offered by ATN creates an opportunity to sell high-end optics that come with high margin opportunities for retailers."
A wide selection of ATN products are in stock and available to ship from AcuSport distribution centers to retailers nationwide. ATN weapon sights and Day/Night systems are packaged in Mil-Spec, foam-inlayed hard cases that are watertight, airtight, unbreakable and corrosion-proof. Other models come with ballistic nylon carrying cases.
These products come with an informational video with true night vision scenes to help end-consumers quickly and easily utilize their new optic purchase. Independent retailers who would like to place an order, please contact an AcuSport Sales Professional by calling 800.543.3150, or visit www.AcuSport.com for additional information.
Based in Bellefontaine, Ohio, AcuSport Corporation is a nationwide distributor of shooting sports products and business solutions for the independent firearms retailer. Regional sales offices in Ohio, Pennsylvania, Georgia, Minnesota, Texas, Montana and California provide superior customer service to firearms businesses nationwide.