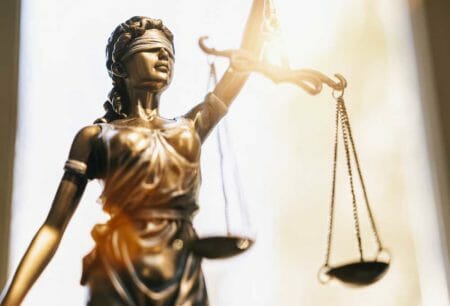 USA –-(Ammoland.com)- Despite the government losing records for a full day of testimony in a gun conviction case involving a former FBI agent, the United States Court of Appeals Fifth Circuit has denied a 30-day extension for his attorney "as moot." A late-April order in the case of USA v John Shipley, sent to Gun Rights Examiner recently by a confidential source, was reviewed this morning by this correspondent. It raises serious questions about the fairness of the proceedings and both the actions and motives of those behind the prosecution.
Longtime readers will recall Shipley's name surfaced in this column in July 2009, as a potential "Mexican crime gun" source, and almost immediately questions surfaced on whether or not he was merely an enthusiastic collector being persecuted for making private sales. He gained notice when a gun he sold to an El Paso County Sheriff's Deputy was resold and then recovered in Mexico. While Shipley was found guilty of six counts of dealing weapons without a permit, his family declared "The first battle was lost but the war is still on."
This latest round in Shipley's appeals process began almost a full year ago, when, per the Shipley Legal Defense website, "As of the status hearing on May 25th, the government informed the courts that a day's testimonies were lost. John's lawyers petitioned the 5th circuit court for a mistrial and bond."
Simply put, the recent denial involves several baffling elements that begin with the outrageous loss of testimony from Shipley's trial. Because of that, his new counsel could not adequately prepare his appeal.
The government's solution was to send the case back to district court to "recreate" the lost day of testimony.  How such a thing would be considered possible, let alone admissible, is something non-lawyers like this correspondent find inconceivable.
There's a thread discussing this in painstaking detail in the AR15.com forum, reproducing the "Government's supplemental filing summarizing the government's efforts to recover a verbatim transcript from the court reporters provided electronic media."  In it, we learn of efforts taken to recover the lost testimony including two pieces of information that are at first disturbing and then chilling.
"The optical media (CDs) marked as Exhibits C & D were imaged, although the file system was corrupted. It is unknown how or why the media was corrupted. The optical media (CD) marked as Exhibit E was visibly scratched. The agent reported that in his opinion, the scratches, in a swirl format, was intentionally done," a case document reveals.
Equally disturbing and chilling is something readers can verify for themselves: The mainstream media "government watchdogs" referred to by this correspondent as "Authorized Journalists" are once more (deliberately?) oblivious to a story that has implications one would think an informed and engaged public ought to know about.  If not for the dedication of principled sources and forums severly restricted in their reach, this information would remain buried. Sadly and outrageously, the limited regular readership of this column will hardly find that a surprise.
---
About David Codrea
David Codrea is a long-time gun rights advocate who defiantly challenges the folly of citizen disarmament. He is a field editor for GUNS Magazine, and a blogger at The War on Guns: Notes from the Resistance. Read more at www.DavidCodrea.com.