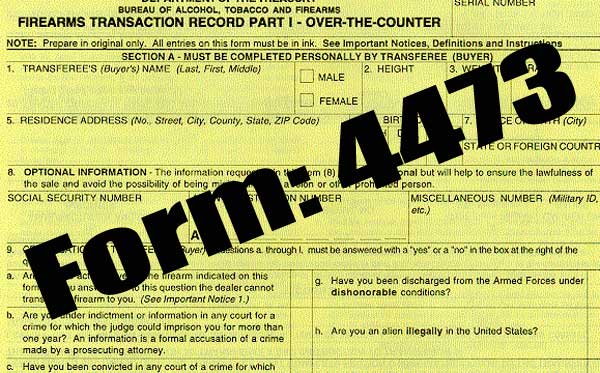 NEWTOWN, Conn –-(Ammoland.com)- The Bureau of Alcohol, Tobacco, Firearms and Explosives (ATF) has posted a revised Form 4473 to its website.
This follows Open Letters published in December 2011 advising Federal Firearms Licensees (FFLs) of upcoming changes to regulations relating to the definition of "State of residence" and the prohibitions relating to firearms possession by non-immigrant aliens.
The revised forms may not be used to record firearms transactions, however, until the two regulatory amendments are published in the Federal Register. Until then, FFLs should use the current Form 4473, revised in August 2008.
ATF will send FFLs a supply of the new forms well before the effective date, as well as a notice of the effective date of the new regulations.
NSSF will send class one and two FFLs the revised pages for its 4473 overlays to accommodate the amended regulations.
All FFLs are encouraged by ATF to monitor its website for further information on this development.
---
About NSSF

The National Shooting Sports Foundation is the trade association for the firearms industry. Its mission is to promote, protect and preserve hunting and the shooting sports. Formed in 1961, NSSF has a membership of more than 6,000 manufacturers, distributors, firearms retailers, shooting ranges, sportsmen's organizations and publishers. For more information, log on to www.nssf.org.