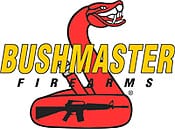 Madison, NC –-(Ammoland.com)- Bushmaster Firearms International ("BFI") announced today its title sponsorship of the Tarheel 3-Gun Challenge and monthly match series.
The newly named "2012 Bushmaster Tarheel 3-Gun" competitions will draw hundreds of shooters from across the Mid-Atlantic region to compete for monetary prizes and other awards.
"We feel that our partner with the folks at Bushmaster Firearms is the final piece of the puzzle that we began to build four years ago at Tarheel 3 Gun," said Charles Sole. "A partnership with a company as prominent as Bushmaster Firearms has confirmed to us that the Tarheel 3-Gun Series is worthy of national recognition."
3-gun competition is one of the most rapidly growing practical shooting sports in the United States. 3-gun match shooters use a shotgun, a semi-automatic rifle and a pistol to move through a series of stages that measure speed, accuracy and self-defense skills.
Tarheel 3-Gun is an established 3-gun organization operating from the Durham Pistol & Rifle Club in Haw River, North Carolina. In 2011, the monthly matches attracted hundreds of shooters and averaged over 70 shooters per match.
"Bushmaster is proud to partner with Tarheel 3-Gun and promote this great sport in the region," said Carlos Martinez, Senior Product Manager, Bushmaster Firearms. "Tarheel 3-Gun is a strong force in 3 gun competition and we are confident that together we can continue to grow the sport."
For more information the challenge and monthly matches, please visit www.tarheel3gun.com
About Bushmaster Firearms International
Bushmaster Firearms International ("BFI") is the leading supplier of AR15/M16 type rifles in the United States for Law Enforcement, security and private consumer use. Headquartered in Madison, NC, BFI supplies aluminum and advanced carbon fiber-based rifle platforms in calibers ranging from 5.56mm/223 to 50BMG. These and associated accessories manufactured by BFI meet the tactical rifle needs of US customers as well as Military, Law Enforcement and Security clients from over 50 countries worldwide. Visit our web site at www.bushmaster.com.