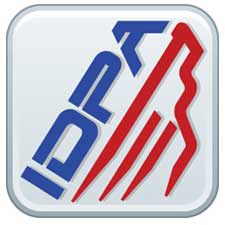 BERRYVILLE, Ark. –-(Ammoland.com)- The popularity of the pistol shooting sports like IDPA continues to surge, more and more companies are playing an important role in the growth of competitive shooting matches around America.
One of those companies is Federal Premium Ammunition which is helping to provide more shooting opportunities through their support of the upcoming Carolina Cup.
Officials with the International Defensive Pistol Association announced that Federal Premium Ammunition has joined the growing list of sponsors for the 2012 Carolina Cup and will supply the ammunition for the Smith & Wesson side match which features the company's newest pistol, the M&P Shield.
Federal Premium Ammunition joins Remington Arms and Smith & Wesson, the Carolina Cup's two major sponsors, and Blade-Tech, Comp-Tac, GlockTriggers.com, Safariland and Trijicon in supporting the championship.
"The list of Carolina Cup sponsors reads like a Who's Who of shooting sports industry leaders and we welcome the generous support of Federal Premium Ammunition, one of the shooting world's most respected ammunition brands," said Scott Ruby, sponsor coordinator for the Carolina Cup.
The Carolina Cup, one of IDPA's three major championships, will take place June 14-16 at The Range in Oxford, North Carolina. More than 370 of IDPA's top shooters are expected to put upwards of 75,000 rounds downrange in pursuit of titles in Custom Defensive Pistol, Enhanced Service Pistol, Stock Service Pistol, Stock Service Revolver and Enhanced Service Revolver, the five divisions in IDPA competition.
Considered by many to be among the most popular matches in IDPA competition, the Carolina Cup is known for its challenging courses of fire that creatively test all of a shooter's skills. Due to both the match's popularity and the explosive growth in IDPA membership, the Carolina Cup has been sold out since early March.
For more information on the championship visit www.The-CarolinaCup.com, or use #carolinacup to follow match news and competitor updates on Twitter.
Founded in 1996, the International Defensive Pistol Association is the international governing body for IDPA competition which offers shooters a fun, safe, and challenging format to practice and test their gun handling skills through defensive-based scenarios. Today IDPA stands as the fastest growing shooting sport in the United States with over 20,000 members from all 50 states and 54 foreign countries. IDPA's 321 affiliated clubs offer weekly and monthly matches as well as host major championships.
To find a club near you, join IDPA, or just learn more about this exciting and fun defensive pistol shooting sport, visit www.IDPA.com. You can also follow @OfficialIDPA on Twitter, like ShootIDPA on Facebook, watch IDPA TV, or check out the Down Zero Blog to keep up with the latest news.