Valued employee fills top sales position for United States.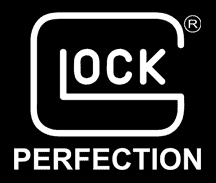 SMYRNA, Ga. –-(Ammoland.com)- GLOCK, Inc. has named Bob Radecki as the new National Sales Manager for the United States. Radecki will perform all leadership responsibilities in the GLOCK, Inc. sales department.
Radecki has served in the pistol manufacturer's sales department since 2004.
He began his GLOCK career in the Commercial Sales division before serving as the regional manager for the Central and Western regions.
"Bob Radecki has been a tremendous sales manager for GLOCK throughout the years," said GLOCK Vice President Gary Fletcher. "We are all extremely proud to have him on our team and look forward to his continued success as he transitions into his new role."
In addition to his commercial sales expertise, Radecki also has experience in Law Enforcement sales and has served as a reserve police officer for the River Oaks, Texas Police Department.
About the GLOCK GROUP
The GLOCK GROUP is a leading global manufacturer of pistols and accessories. GLOCK's superior engineering has produced a pistol with only 34 parts and a rugged polymer-frame, providing industry-leading reliability shot after shot. GLOCK is renowned for its pistols which are safe, featuring three safeties; simple, offering a low number of components to provide reliability; and fast, with no encumbering parts to slow the speed to fire. This combination makes GLOCK pistols the first choice among consumers and law enforcement, with 65% of agencies within the United States choosing to carry GLOCK. Austrian-engineered, the group has manufacturing facilities in the United States and Austria. Based in Smyrna, Ga., GLOCK, Inc. is an advocate for our nation's law enforcement and military personnel, as well as all citizens' Second Amendment right to bear arms. For more information, please visit www.glock.com.