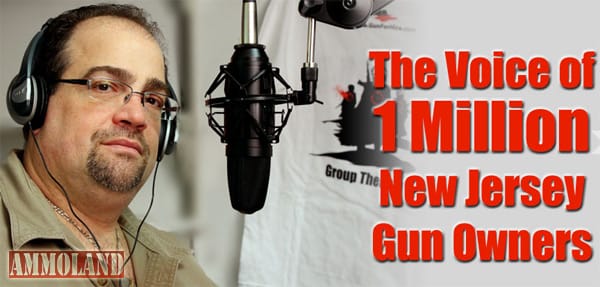 Belleville, NJ –-(Ammoland.com)- Coming up this week on Gun For Hire Radio… The "Battle of Trenton" makes a comeback… only this time the sides have changed.
As gang members shoot from rooftops at police cars, Capital City officials hold a bake sale for guns.
A good time was had by all… as dozens of deadly cap guns, slingshots, and civil war relics are exchanged for delicious baked goods.
In a neck and neck race, Mayors Corey Booker and Jeremiah Healy compete to see whose city can wrest the coveted title of Murder Capital of the Word away from New Jersey's garden treasure—the city of Camden. As residents of that city flee in large numbers, rumors fly that everyone capable of being raped and murdered has already been raped or murdered.
An unnamed spokesman for the city says they are hopeful that the summer riots will bring a much-needed boost to their numbers. Two more off duty cops shot—just steps from the now infamous Prudential Arena—one dead the other in critical condition. Newark officials insist the area is perfectly safe, and remind music lovers… the Arena is open for business.
Concertgoers can purchase bulletproof vests at the box office.
Meanwhile, in his first press conference since being appointed, Jersey's top cop vows to find, arrest and prosecute those evil guns responsible for New Jersey's 60-year-long crime wave. (Anthony to Scott Bach… I told ya so!) Plus… valuable tips on protecting your business with a firearm.
---
About Gun for Hire

Gun For Hire, Firearm Training Center, and NJSO were started to promote the positive aspects of safe and responsible firearms ownership. I believe if you are going to make the commitment to own a firearm, it is your duty to learn the safe and responsible handling that goes with its ownership. I am the Chief Range Safety Officer at the Bullet Hole Range. I have been giving private and group lessons in firearms instruction since 1992. "Firearms in self-defense are not a cure-all but in trained hands, they are the ultimate equalizer." Visit: www.gunforhireradio.com