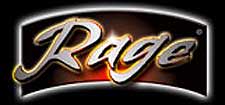 PROCTOR, Minn. –-(Ammoland.com)- Rage Outdoors, LLC, the manufacturer and marketer of innovative, industry-leading archery brands, including Rage Broadheads, the Rage Cage Quiver and Nockturnal lighted nocks, recently completed the move into its new corporate headquarters at 9403 Westgate Blvd. in Proctor, MN.
The new headquarters is located five miles southwest of Duluth.
The new 25,000 sq.-ft. headquarters will house corporate operations, including sales and marketing, product management, R&D, human resources, customer support and administration in the front 5,000 sq.-ft. The remainder of the building will be utilized for manufacturing Nockturnal nocks and Rage Cage Quivers, as well as stocking and shipping Rage broadheads, quivers and all Nockturnal lighted-nock products.
"Rage Outdoors has been growing tremendously over the past year, so this a natural progression for us," said Richard Krause, president & CEO. "This new location is much better suited for our corporate and manufacturing needs, and it provides us with the opportunity to expand even further."
The company can now be reached at 9403 Westgate Blvd., Proctor, MN 58810. The toll-free number is 888-779-0092. All corporate email addresses will remain the same.