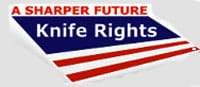 Gilbert, AZ –-(Ammoland.com)- Don't miss this opportunity to meet and hear noted conservative political commentator, author, columnist and knife user, S.E. Cupp.
Her frequent appearances on Fox News and GBTV or her columns that are originally published in the New York Daily News are noted for insightful, no B.S. views about topical issues of the day.
Cupp's talk is titled, "Leave My Knives Alone! A New York Girl's Reflections on Life, Liberty and the Lunacy of Anti-knife Laws."
As Cupp notes, "a knife is more than just a utility tool. In a pinch, it can also serve as a defensive weapon, clearly protected by the Second Amendment…Whether in town or on a hunt, a knife earns its place at my side as an essential tool. I am a knife user and proud to be one. Leave my knives alone! "
We will also be recognizing the first annual Carry a Knife – Save a Life Award Winner, Jason Hobbs, who will be accompanied by his son Rivers. Rivers survived a Mountain Lion attack earlier this year thanks to quick action by his father using his Spyderco Caly 3.5 folding knife.
In celebration of Knife Right's success in enacting Georgia's new Knife Preemption Law, the bill's primary sponsor, Georgia Senator Bill Heath, will be presented with Knife Rights' Freedom's Edge™ award.
Knife Rights Feeds you Right!
No buffet line or warmed over mystery breakfast!
We are please to serve the Waverly's very special Georgia Peach Breakfast:
Georgia Peach French Toast stuffed with Cream Cheese and Peaches with REAL Maple Syrup
Smoked Apple Link Sausage
Fluffy Scrambled Eggs
Fresh Fruits & Berries Cup
Waverly Breakfast Breads including: Biscuits, Muffins, Fruit Turnovers and Bagels
Freshly Brewed Starbucks Regular and Decaffeinated Coffee and Hot Starbucks Tazo Tea
Please join us for the Third Annual Sharper Future Awards Breakfast on Saturday, June 9, at the Waverly Renaissance Hotel adjacent to the Cobb Galleria in Atlanta. This is a great way to start your Saturday at BLADE Show (breakfast will be done before show opens). Deadline is June 5! Tickets are NOT available at the door!
Buy your Sharper Future Awards Breakfast tickets now and save $5!
About:
Knife Rights (www.KnifeRights.org) is America's Grassroots Knife Owners Organization, working towards a Sharper Future for all knife owners. Knife Rights is dedicated to providing knife owners an effective voice in public policy. Become a Knife Rights member and make a contribution to support the fight for your knife rights. Visit www.kniferights.org