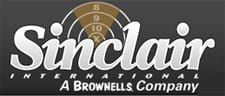 Fort Wayne IN –-(Ammoland.com)- Sinclair International – The World's Premier Supplier of High-Quality Reloading Tools, Components, Ammunition, and Accessories – now carries Bullet Proof Sample Packs, an innovative, but simple must-have product for reloading enthusiasts.
The 12-bullet packs, intended to allow reloaders to test bullet performance during load development without investing in an entire box, are available for bullets from major manufacturers including Berger, Barnes, and Nosler in popular weights, types, and calibers.
"We're always on the lookout for new products that bring real, practical value to our customers," said Bill Gravatt, President of Sinclair International.

"The sample packs offered by Bullet Proof are a great example. The packs of 12 are perfect for investigating the accuracy potential by loading and shooting a few three shot groups."
For a complete listing of the specific packs available, see page six of the Sinclair International 2012-A catalog, or visit www.sinclairintl.com/bpsp. ( http://tinyurl.com/budsgtn )
Sinclair International is the world's premier supplier of high-quality reloading tools, components, ammunition and accessories, plus unique competitive shooting and hunting supplies. A member of the Brownells Group since 2007, Sinclair International stocks more than 15,000 items and supplies handloaders, shooters and hunters worldwide. To place an order, or for additional information, call 800-717-8211 or visit www.sinclairintl.com.