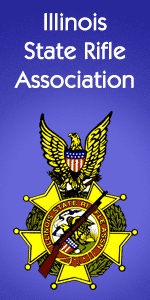 Illinois –-(Ammoland.com)- If you'd rather not spend May 19th with a bunch of stinking hippies, anarchists, gun haters, and communists, then we have just the event for you!
Saturday, May 19th is "Savage Day" at the ISRA's world-class rifle range in Bonfield. This very special event is one that no shooting enthusiast should miss!
And, best of all, it's FREE!
Representatives of Savage Arms will be on hand at the Range from 9:00 AM until 3:00 PM to demonstrate the company's new line of rifles, including the innovational Lady Hunter series.
Attendees who hold valid FOID cards will actually be able to test fire the latest Savage models at no charge. Our friends at Hornady Manufacturing are supplying ammunition for this event.
So, while the America-haters are "occupying" Chicago on May 19th, why not come down to the ISRA Range and do something uniquely American like celebrate the 2nd Amendment?
We'll be waiting for you!
Here's the details:
WHAT: Savage Day
WHEN: Saturday, May 19, 2012, 9:00 AM to 3:00 PM
WHERE: ISRA Rifle Range, 1589N 7000W Road, Bonfield, IL. The Range is essentially midway between Route 17 and Route 113 on Warner Bridge Road.
OPEN TO THE PUBLIC – RAIN OR SHINE
About:
The ISRA is the state's leading advocate of safe, lawful and responsible firearms ownership. Since 1903, the ISRA has represented the interests of over 1.5 million law-abiding Illinois firearm owners Visit: www.isra.org