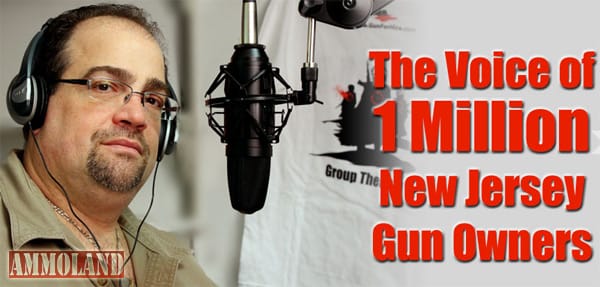 Belleville, NJ –-(Ammoland.com)- This week on Gun For Hire Radio…
Imagine your wife or girlfriend is being brutally attacked by a thug. You come to her defense and subdue her attacker. Anywhere else they might call you a hero.
In New Jersey, they call you Defendant. Your new cellmate? The slug who was beating her…
The catchy slogan "Do A.C." recently débuted on a tourism website that boasts, "You'll never run out of things to do in Atlantic City," where an 80-year-old Canadian tourist and her daughter were stabbed to death in broad daylight with a 12-inch butcher knife. As the two women lie on the sidewalk bleeding to death, their female attacker busied herself rummaging through the women's purses for spare change.
The killings mark the third and fourth homicides involving visitors to Atlantic City in recent months—not to be confused, of course, with regular, routine killings of local area residents. The accused murderer's mother defended her daughter's actions: "she was just trying to get money to… buy cigarettes."
In response to a Canadian television reporter's accusation that the city might not be the safest place on earth, Prosecutor Housel…responded with something like, Yeah… well, we're rubber, you're glue… There's crime in Canada, too.
Across the state, in Salem City, two men, 19 and 24, have been charged with beating 44-year-old, Robert Hand, in the head with a baseball bat— just outside his home. A police cruiser found him lying unconscious on the sidewalk.
Bridgeton police are searching for three masked men in connection with shooting and robbery there… Armed, violent home invasions in Central Jersey are getting hard to keep track of—but this one sticks out… Armed thugs robbed Toms River resident, Patricia Donahue, of cash and valuables after invading her home. But the homeowner was caught short on cash, so to make the trip worthwhile the thieves also stole her dog.
Police in that town already had their hands full, hunting down 4 prisoners who escaped from county jail while awaiting trial for various violent crimes. A few miles to the north, in the formerly quiet town of West Long Branch, four armed, masked men kicked in the front door and robbed homeowners … no arrests have been made.
And just so those folks in the northern part of the Garden State shouldn't feel left out: An 18-year-old Belleville woman is fighting for her life after having a 7-inch kitchen knife plunged into her chest— her 27-year-old attacker apparently just out looking for someone to kill. More killings in Newark—two men shot in the head. One dead, one in critical condition after a robbery gone bad.
Crime, Schmime, says Police Director Sam DeMaio, pointing out that there were two whole days in May where Newark saw no homicides at all! Not a town to be outdone… Parsippany Police are dealing with a rash of home invasions—three in one night. And this weekend marks the beginning of summer at the Jersey Shore. Let the games begin!!
---
About Gun For Hire

Gun For Hire, Firearm Training Center and NJSO were started to promote the positive aspects of safe and responsible firearms ownership. I believe if you are going to make the commitment to own a firearm, it is your duty to learn the safe and responsible handling that goes with its ownership. I am the Chief Range Safety Officer at the Bullet Hole Range. I have been giving private and group lessons in firearms instruction since 1992. "Firearms in self-defense are not a cure all but in trained hands they are the ultimate equalizer." Visit: www.gunforhireradio.com