This gives Lenseigne two overall wins for the 2012 season so far.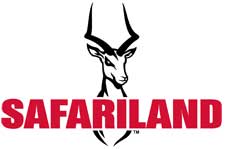 JACKSONVILLE, Florida –-(Ammoland.com)- Safariland, a BAE Systems line of business, proudly announces that Team Bianchi shooter Kenda Lenseigne scooped another victory at the 2012 Cowboy Mounted Shooting Association National Championship held in Tunica, MS on April 17 – 21, beating over 300 riders in the four-day male-dominated mounted shooting competition.
The third National title of her career so far, this event follows closely on the heels of her overall win at the Winter US Championship win in Buckeye, AZ in February, Lenseigne remains the only female to win the Overall classification.
Entering the final round of the championship in seventh place, Lenseigne and her horse Justin laid down a blistering 16.7 second run, passing three of the six riders who were ahead of her. Although this was sufficient for the ladies stage win, it was not enough on its own to ensure victory in the overall standings. As competitive pressure often has a way of taking victims, the other three top riders suffered catastrophic errors during their runs, when the smoke cleared, Kenda won with only .3 seconds to spare between her and second place winner John Clark, the former World Champion from Tennessee.
Stated Lenseigne, "Shooting mechanics, horsemanship, proper equipment and mental stamina are four components that help make a champion mounted shooter. I competed confidently because I trust my horse-athlete and my equipment. My Bianchi holsters made my gun changes effortless throughout the event, helping to shave time and allowing me to focus on shooting accurately without having to think about my gear."
Lenseigne uses the Bianchi Cowboy Smokechaser rig in her mounted shooting competitions. One of four rigs introduced last fall as part of the Kenda Lenseigne Signature Series in the Bianchi Cowboy line, the Smokechaser holster feature a strong-side ten degree cant and a crossdraw twenty degree cant in both right and left hand models to allow a quick draw from either hand. Made from heavy weight 12 to 14 ounce, premium grade, full grain leather with steel reinforcements, the holster includes a user-adjustable hidden tension screw. The wide top opening design allows for easy holstering. The belt system is a two-piece design 2" wide with a 1.5" drop front piece and weight lifter style back support. The drop front is made to position the holsters comfortably and securely while on the course.
The Getaway, Path Blazer, Cattle Driver and Smokechaser make up the Kenda Signature Series line and are designed from the ground up for high performance and classic good looks.
The next CMSA major championship is in Las Vegas, NV July 30 – August 4, where Lenseigne will attempt to make it a hat trick for the 2012 season. For more information on the entire line of Bianchi Cowboy gear or to buy, visit www.bianchicowboy.com.
About Safariland
Safariland, LLC is a premier provider of law enforcement and security products and services, delivering a full-range of customer-specific solutions. Offering many of the world's most recognizable branded products in the public safety market, Safariland is committed to saving lives. For more information about Safariland and its body armor products, as well as information on the new NIJ-06 standard, please visit www.safariland.com.