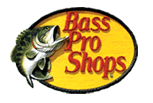 Charlotte, NC –-(Ammoland.com)- NASCAR Sprint Cup Series driver and avid outdoorsman Tony Stewart was honored in a special ceremony held by Bass Pro Shops founder Johnny Morris at Charlotte Motor Speedway.
Stewart was presented a magnificent 7-foot tall bronze statue of a wild turkey created by renowned artist Stefan Savides to commemorate his driving the No. 14 Bass Pro Shops/Wild Turkey Federation Chevrolet for Stewart-Haas Racing in the NASCAR Sprint Cup Series All-Star Race tonight.
Bass Pro Shops donated its sponsorship of the car as a salute to the National Wild Turkey Federation for all the organization does for wildlife habitat conservation across America and as thank you for their long-standing partnership with Bass Pro Shops.
The presentation was also held to honor Stewart for being named the honorary chairman of the 2012 National Hunting and Fishing Day.
"It is an honor for all of us at Bass Pro Shops to have Tony driving our car in the All-Star Race and especially since it salutes our good friends at the NWTF for all they do," stated Morris. "I have spent a lot of time with Tony in the woods and on the water and he truly loves the outdoors so I can't think of a better person to be named honorary chair of NHF Day."
Congress established National Hunting and Fishing Day to recognize hunters and anglers for their leadership in fish and wildlife conservation. Stewart joins an elite fraternity of other celebrities that have served as honorary chairs, including Travis Tritt, Jeff Foxworthy, Arnold Palmer, and Terry Bradshaw among others. National Hunting and Fishing Day events, classes and workshops will be held Saturday, September 29th at communities and businesses all over America.
"It's a pleasure to be this year's honorary chairman of National Hunting and Fishing Day," Stewart said. "I love the outdoors and everything that goes into maintaining the outdoors. Nurturing the land is as satisfying for me as hunting and fishing.

"Giving back is something that drives me, be it in racing or with the outdoors. In order for racing to be sustainable, we have to have younger generations get involved. It's the same with the outdoors. In order for hunting and fishing to be sustainable, our land and wildlife needs to be managed and maintained, and that knowledge has to be passed on from one generation to the next," Stewart added

"Johnny Morris and Bass Pro Shops are extraordinary champions for conservation and our hunting heritage," said NWTF CEO George C. Thornton. "Placing the NWTF logo on Tony Stewart's car today is just one more way they have proven their ongoing commitment to the NWTF and to forwarding our mission. I am proud of NWTF's longtime partnership with Johnny and Bass Pro.

"I was honored to stand beside Johnny when he awarded Tony with the magnificent bronze. Tony is an excellent representative of the outdoor community and the ideal choice for honorary chairman of the 2012 National Hunting and Fishing Day," Thorton continued.
About Bass Pro Shops: Bass Pro Shops operates 58 retail stores in 26 states and Canada visited byover 112 million people annually. Bass Pro Shops also conducts an international catalog and internet retailing operation, American Rod & Gun wholesale division sells to over 7,000 independently owned retail stores worldwide. Outdoor World Incentives also sells Bass Pro Shops gift cards through over 132,000 retail outlets across America. The Bass Pro Shops restaurant division with 28 locations. The company's Tracker Marine Group (www.trackerboats.com) manufactures and sells Tracker, Nitro, SunTracker, Tahoe, Grizzly and Mako boats through Bass Pro Shops retail stores and over 400 dealers worldwide. The Resort Group (www.bigcedar.com) includes Big Cedar Lodge and other resort properties including restaurants and golf courses. For more information regarding Bass Pro Shops store locations, products or special events, please visit www.basspro.com. To request a free catalog, call 1-800-BASS PRO. Follow us on Facebook at http://www.facebook.com/bassproshops