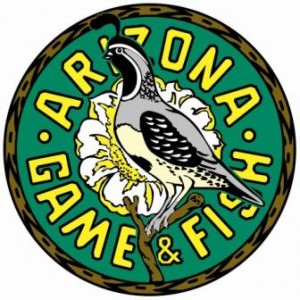 PHOENIX, AZ – -(Ammoland.com)- Carol Lynde, a producer of the Arizona Game and Fish Department's award-winning Arizona Wildlife Views television show, has earned a prestigious Excellence in Craft award from the Outdoor Writers Association of America (OWAA).
She will be recognized at OWAA's annual conference in Fairbanks, Alaska on Sept. 6, 2012.
Lynde was awarded first place in the TV/Video division of the Family Participation/Youth Outdoor Education category for "Junior Jack Kamp". This category recognizes excellence in communcating the value and enjoyment of family participation and youth education in the outdoors.
Junior Jack Kamp is a fun camping and hunting experience sponsored by the Arizona Game and Fish Department and its partners. The free camp allowed 18 youngsters between the ages of 10 to 14 and their adult partners to spend the weekend together enjoying the great outdoors.
In addition to being a producer for Arizona Wildlife Views, Lynde produces a variety of wildlife and outdoor recreation videos for Arizona Game and Fish.
The 1,100-member Outdoor Writers Association of America is the oldest and largest association of professional outdoor communicators in the United States.