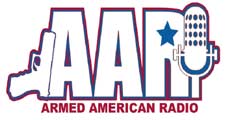 Atlanta GA –-(Ammoland.com)- Nationally syndicated Armed American Radio continues its growth across the nation's airwaves this week with the addition of new affiliates.
Beginning this weekend, AAR debuts in:
Albany NY, Schenectady NY, Troy NY-Capital Region: WGDJ-Talk 1400 AM
Statesville, NC: WSIC AM 1400
Kewanee, IL: WKEI AM 1450
Reno, NV-Sparks, NV: KNNR-AM 1400
Adding affiliate stations at an unprecedented pace since its syndication less than three years ago, AAR now airs in dozens of markets across America from Florida to Alaska every Sunday evening from 8-11pm ET, 5-8 pm PT and is the fastest growing nationally syndicated, pro-gun radio broadcast in America.
Focusing on the right to carry a firearm, Mark Walters and the Armed American Radio Network bring listeners the news, information and truth about the American birthright to carry a firearm that the mainstream media simply ignore!
For more information, or to schedule an interview, please contact:
Mark Walters Host Armed American Radio Network www.armedamericanradio.com
[email protected]
(386)-AAR-MARK
Armed American Radio is distributed by the Salem Radio Network. For media kit information, please visit http://www.srnonline.com/talk/talk-walters.shtml