The Most Affordable, Highly-configurable and Multi-Purpose Night Vision Goggle on the Market for Law Enforcement, Private Security or Outdoor Enthusiasts.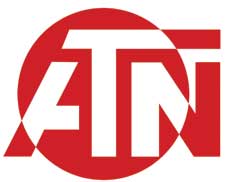 South San Francisco, CA –-(Ammoland.com)- American Technologies Network, makers of military, law enforcement, security and outdoor night vision and thermal applications, announce the ATN PS7 night vision goggle.
It is a lightweight, high-performance night vision goggle that contain top-of-the-line components that produce optical images in great clarity and detail even in unfavorable conditions.
The ATN PS7 can be used as a hand-held goggle, or head-mounted with the hands-free, flip-up head mount assembly that comes standard with the goggle, or also used as a helmet-mounted model with an optional MICH or PAGST helmet mount kit. The multi-coated, all glass optics also feature a Sacrificial Window that shields the optics form sand or debris that may scratch the lens.
The ATN PS7 is available in several high-resolution image intensifier tube configurations. Combine all of the above with a built-in Infrared dual-focus and wide-angle Illuminator that lets you see in total darkness.
ATN PS7 FEATURES
Available in 4 different Image Intensifier tube configurations
PS7 Hands-free usage
Comfortable, easy-to-adjust headgear
Flip-up headgear
Easy to use digital controls
Multi-coated all-glass optics
Water and fog resistant
3x, 5x and 8x lenses available (optional)
Limited Two-Year Warranty
Total Darkness IR System
Proshield Lens Coating
Infrared Illuminator
Uses one (1) 3V Lithium CR123A or one (1) 1.5 AA battery
About American Technologies Network, Corp.:
Headquartered in South San Francisco, California, ATN is a leading manufacturer of precision optics that includes night vision, daytime scopes, thermal imaging and binoculars. With over 100 models and over 15 years' experience in producing precision optics, ATN offers the world's largest selection from 1st Generation to 4th Generation. www.atncorp.com