Bill to Ban Bear and Bobcat Hunting with Dogs Fails in Committee.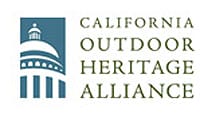 SACRAMENTO, CA –-(Ammoland.com)- Following lengthy and compelling testimony by opponents Josh Brones (California Houndsmen for Conservation), Jim Cook (County of Siskiyou), Jim Akenson (wildlife researcher), Matt Albertson (wildlife depredation expert) and Steve Park (Beekeeper), SB 1221 failed to pass out of Assembly Water, Parks and Wildlife Committee on a 6-4 vote.
Testimony of these selected witnesses was strongly supplemented by the brief testimony of 150 other individuals who stepped up to the podium to speak out in opposition to the measure.
More than 700 in total showed up to demonstrate their opposition to the bill. The bill was granted reconsideration and could be brought back up for a vote in a special "vote only" hearing sometime between June 27th and July 6th.
In the meantime, we must keep the cards, letters and phone calls pouring in to the Capitol.
Please focus on Speaker John Perez, Assembly Member Jared Huffman, and Assembly Member Ricardo Lara. For contact information for members of the Committee, please visit our website by clicking here.
About:
The California Outdoor Heritage Alliance (COHA) is a partnership of conservation organizations, outdoor industry, other related interests and individuals who support science-based wildlife management and the preservation of our hunting rights in California. COHA is a 501(c)4 Political Advocacy organization dedicated solely to influencing legislative, regulatory and administrative policy decisions which promote wildlife conservation and our outdoor heritage. For more information about COHA, visit www.outdoorheritage.org.