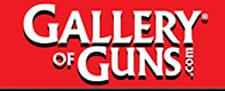 PRESCOTT, ARIZONA –-(Ammoland.com)- GalleryofGuns.com, one of the nations top firearms websites, is excited to announce the launching of its official Facebook fan page.
Gallery of Guns can now share even more information and interact with its customers and firearms enthusiasts in a whole new way.
Interactive applications, firearms news, Gear Tips, the Gallery of Guns YouTube channel, contests and exclusive offers for Facebook page fans are just some of what is offered.
Gallery of Guns Facebook fans will enjoy fresh, relevant content including excerpts from our TV show, new product introductions, manufacturer promotions, behind-the-scenes looks at the firearms industry and much more.
Find the Gallery of Guns Facebook page at www.facebook.com/galleryofguns
About:
Davidson's Inc is one of the largest and most progressive firearms wholesalers in America. Davidson's stocks a vast inventory of firearms, possesses years of industry experience and has a reputation as both a "deal maker"and an "innovation leader." Davidson's product lines consist of offerings from the firearms industry's premier manufacturers. Over and unders, combination guns, varmint rifles, hunting handguns, you name it, we stock it. If you are looking to purchase a firearm, then we think you will agree that Davidson's/GalleryofGuns.com is a great choice. Visit: www.galleryofguns.com