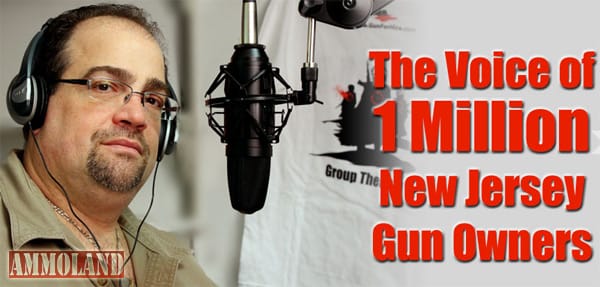 Belleville, NJ –-(Ammoland.com)-  The FBI says violent crime is down in the US. Apparently, the criminals here in the Garden State didn't get that memo—or maybe they've been too busy robbing, raping, murdering, and pillaging to have read it.
Attorney General Eric Holder's Justice Department says, Americans—aside from those living in or visiting the Northeast— are five-percent safer, under an Obama presidency, than they were under that… other guy.
Well, although we may not actually be safer here in New Jersey… At least some residents of Garden State are feeling optimistic enough to let down their guard a little. Which is great news for the State's burgeoning criminal underground.
A Paramus man threw caution to the wind—leaving his SUV running as he ran into a Starbucks on Route 17 for an early morning cup-o'-joe. Oops! Police found what was left of his car on Bridge Street, in Newark. Later that evening, just down the road at the Dunkin' Donuts, a 48-year-old Hackensack man learned the same lesson as he watched his brand new Dodge Durango drive away with a stranger behind the wheel. Paramus police led the eight-mile chase through several towns including Oradell and Lodi. Police, reportedly having been informed there were no actual donuts in the stolen vehicle, abandoned the chase.
Fifty-year-old, Walter Hastings was arrested in his Howard Johnson's Motel room and charged with a string of burglaries, reportedly involving dozens of incidents in nine New Jersey towns. Out on parole for other burglary and drug offenses, Hastings is believed to have entered residences in the middle of the night, scooping up jewelry, cash, and electronic appliances while people were sleeping soundly in their beds. Hastings was aided in the crimes by the homeowners, who kindly left their back doors unlocked.
And in our "glimmer of hope" department: a Franklin Township family kicks the ever-loving crap out of a shotgun-wielding home invader. The homeowners, arriving home from work last Monday evening, entered their home through a garage door. Once inside, they were confronted by two males, one holding a semiautomatic handgun and the other a shotgun. Julio Freza, 38, of Elizabeth, grabbed the female resident and forcibly brought her into the kitchen. Once in the kitchen, Freza pointed the shotgun at the woman's 22-year-old son, who then surprised his assailant by wrestling the shotgun away.
It was at this point that the suspect holding the handgun got away, leaving his buddy behind. Freza was then was detained by the 22-year-old along, with his brother, 26, and father, 54, while police were summoned. Officers arrived to find several individuals outside the residence standing near Freza, who was lying on the ground, suffering numerous injuries, including knife wounds to his upper torso and a laceration to his head. Clumsy guy, apparently. Freza was transported to an area hospital, where he underwent emergency surgery and remains in critical condition.
There's just something about that story that makes ya wanna— smile a little.
---
About Gun for Hire

Gun For Hire, Firearm Training Center and NJSO were started to promote the positive aspects of safe and responsible firearms ownership. I believe if you are going to make the commitment to own a firearm, it is your duty to learn the safe and responsible handling that goes with its ownership. I am the Chief Range Safety Officer at the Bullet Hole Range. I have been giving private and group lessons in firearms instruction since 1992. "Firearms in self-defense are not a cure all but in trained hands they are the ultimate equalizer." Visit: www.gunforhireradio.com