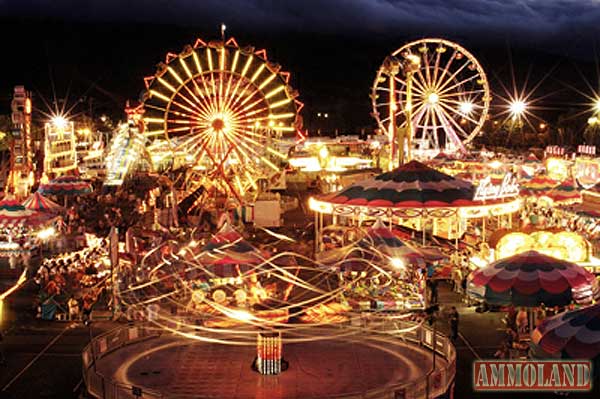 Madera, CA –-(Ammoland.com)-  In a decision holding that "the County now concedes that [gun shows] can be held with firearms present and available for meaningful physical inspection by potential buyers," the Ninth Circuit has settled a thirteen-year lawsuit between the County of Alameda and plaintiffs Russell and Sallie Nordyke, owners of TS Trade Shows, who operated gun shows at the Fairgrounds until the County enacted the gun show ban ordinance in 1999.
"Gun shows are important opportunities for firearms dealers, manufacturers, and buyers to connect with each other under one roof," said Cal-FFL president Brandon Combs.

"These events offer people the chance to browse thousands of products in the fast-growing self defense marketplace at one time, rather than being limited to the inventory of one or two area stores."
While avoiding the question of how the Second Amendment might apply to gun shows, the court said in its opinion that "[s]hould the County add new requirements or enforce the ordinance unequally…. Plaintiffs or others similarly situated may, of course, bring a new Second Amendment challenge."
"California gun dealers and manufacturers rely on gun shows to educate thousands of people over the course of a weekend," Combs explains. "Cal-FFL looks forward to helping the Nordykes, other promoters, and our federal firearms licensee members succeed in holding gun shows at county fairgrounds and similar public places throughout the state."
---
About Cal-FFL
California Association of Federal Firearms Licensees (Cal-FFL) is California's premier non-profit industry association of, by, and for firearms manufacturers, dealers, collectors, training professionals, shooting ranges, and others, advancing the interests of its members and the general public through strategic litigation, legislative efforts, and education. For more information or to join Cal-FFL, please visit calffl.org.