Special Unit Bike Patrol Gloves features closed-cell foam, 3D spacer knit and Airprene for the ultimate in comfort.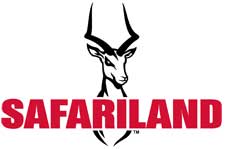 JACKSONVILLE, Florida – -(Ammoland.com)- Safariland, A BAE Systems line of business, announces today the introduction of the Hatch Special Unit Bike patrol glove.
The Model SUB100 Patrol Glove is engineered with advanced materials to be both durable and comfortable for all-day bike patrol.
The Hatch Special Unit Bike glove features both 3D mesh spacer fabric and Airprene foam on the back of the hands to protect against impact. Further, Airprene allows skin to breathe while moisture is released through the fabric eliminating heat discomfort when wearing protective gloves for a long period of time. To help reduce fatigue and pressure on the hands, closed-cell foam is strategically placed in the specific areas on the palm. This helps relieve the stress that can occur from long hours on the handle bar and grips when on bicycle patrol.
"This new glove from Hatch continues in the tradition of creating gloves with a specific purpose and made with the best materials possible" says Manny Margaretis, Category Marketing Director for Hatch. Every feature of this glove is a result of extensive research and field testing to meet and exceed the needs of the bike patrol officer."
Additional features include silicone pads on all four fingertips to help improve the grip on an officer's weapon and bicycle controls, and terry cloth fabric on the thumbs for wiping perspiration from the brow. Finally, the SUB Patrol Glove is reinforced with double needle construction and extra stitching in the high stress areas to ensure long-lasting wear.
The Hatch SUB100 is available now in black in sizes S – XXL with an MSRP of $31.00. For more information please visit www.hatch-corp.com. This glove is also featured as part of the new Safariland Bike line and can be viewed on www.safarilandpatrolbikes.com.
About Safariland
Safariland, LLC is a premier provider of law enforcement and security products and services, delivering a full-range of customer-specific solutions. Offering many of the world's most recognizable branded products in the public safety market, Safariland is committed to saving lives. For more information about Safariland, please visit www.safariland.com.