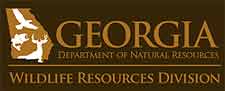 SOCIAL CIRCLE, Ga. –-(Ammoland.com)- If Friday's release of the movie "Brave" draws girls and boys toward archery, the state's Wildlife Resources Division is ready to help them learn and grow in the sport.
"Brave," produced by Pixar and distributed by Disney, features a young Scottish princess named Merida whose headstrong nature and archery skills tip her kingdom into chaos.
Like the recent young adult sci-fi film "The Hunger Games," which centers on a heroine who also is a skilled archer, "Brave" is expected to spark interest in archery among the young. But interest was surging before Hollywood hit the bull's-eye. Participation in Georgia's state tourney for the National Archery in the Schools Program has increased every year, said Walter Lane, hunter development program manager for the Wildlife Resources Division, part of the Department of Natural Resources.
Archery "crosses gender and strength lines, putting children on an even playing field within their physical education class," Lane said. "Therefore, many children succeed in a sport for the first time.

"You don't have to be the fastest or the strongest. … With archery, if you focus and you practice, then you get rewarded."
Here's how the Wildlife Resources Division helps youth get involved:
The National Archery in the Schools Program. Offered at 126 schools in Georgia, this approved physical education outreach has more than 7 million fourth- through twelfth-grade students competing. In May, two Georgia elementary school teams finished in the top 10 in the nation at this year's national tournament. Check www.georgiawildlife.com/NASP to see which schools in your area participate or to learn more about the program.
Archery ranges. Wildlife Resources maintains 11 ranges around the state where archers, from newcomers to veterans, can hone their skills. See a complete list with hours, required licenses and other information at www.georgiawildlife.com/hunting/archery-shooting-ranges.
Summer day camps. Three camps were scheduled this year, and one – July 17-19 near Dawson – is still open. Contact Matt Stewart, [email protected] or (229) 430-1847 .
Overnight camps. Three camps at Charlie Elliott Wildlife Center, only an hour outside Atlanta, offer instruction in archery and other outdoor activities. Camps are June 25-29 (ages 10-12), July 11-13 (girls-only ages 10-12) and July 16-20 (ages 13-15). Contact Julie Watson, [email protected] or (770) 784-3059 .
Also, in fall 2013, the DNR and Georgia Southern University will open the Shooting Sports Education Center at the Statesboro university, with shooting and archery ranges open to the public. Lane said the Archery in the Schools Program not only has a stellar safety record – more than 9 million students safely taught – the outreach touts a sport that can last a lifetime. "It's something that improves focus and concentration."
Concentration has been center stage during national and world tournaments in recent years. Highlights included titles and top-10 finishes for two Georgia teams, and elementary school-aged girls from Chatsworth, Albany and Leesburg winning their divisions or placing in the top 5.
Those are endings even a red-haired princess from a far-away time and place would be proud of.
Georgia Archery in Schools video: www.youtube.com/GeorgiaWildlife#p/a/u/0/YBlZIMRpzOs.