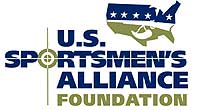 Columbus, OH –-(Ammoland.com)- While summer heat is searing much of America, hunting dog owners everywhere are encouraged to be certain that their dogs are properly cared for, and prepared for, the "dog days" ahead.
Heat can take a toll on animals that are outside—even for a brief period of time when air temperatures soar. No hunter wants to lose a great hunting companion to heat or heat-caused stress.
First, if your dog has long thick hair, keep it brushed, clean and free of burrs and matted areas. Keeping a dog's coat clean reduces the stress on the animal. Possibly consider having long hair groomed and clipped to help the dog stay cooler.
When exercising your dog during summer days (recommended for all hunting dogs as fall seasons approach), select time periods that are cooler and when humidity levels are lower. Carefully selecting the time outdoors, and controlling the amount of exercise your dog receives, can help it avoid possible heat stroke problems. Learn and stay alert to overheating and its impact on your hunting dog. Don't push exercise if your dog is panting heavily and develops white foam around the gums. Heat stressed dogs also often move into—and lie in—shade, or crawl up under vehicles.
If your dog is kept in an outdoors kennel, always provide a shaded area so your dog can move out of the sun. If necessary, wrap the top and sides of the kennel with a shade screen. Provide plenty of fresh water on summer's hot days. When possible, consider taking your dog for a swim in a lake or other body of water.
Be vigilant to parasites that can rob your dog of energy—or create irritations. Fleas and ticks can also cause your dog stress during the summer heat. Consult your veterinarian if you cannot keep these pests under control or if you have questions about your dog's health.
In addition to feeding as scheduled, be certain your dog has plenty of clean, cool water to drink. Change the water daily—and often during the day when possible. Stagnant water can lead to other dog health issues caused by mosquitoes. Another source of water can work to help keep your dog cool and happy–ice. You can also offer ice cubes or crushed ice as treats, as many dogs love these.
The dog days of summer do not have to be deadly days for hunting dogs. Learn the sign of heat stress in dogs and take proper precautions.
About:
The U.S. Sportsmen's Alliance is a national association of sportsmen and sportsmen's organizations that protects the rights of hunters, anglers and trappers in the courts, legislatures, at the ballot, in Congress and through public education programs. Visit www.ussportsmen.org.