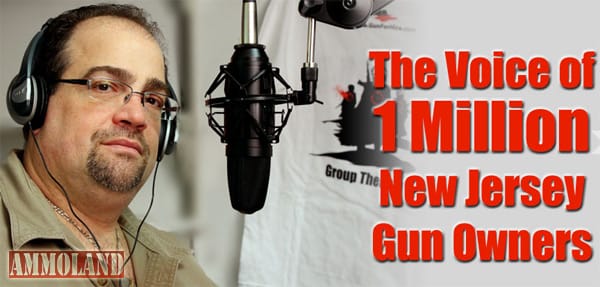 Belleville, NJ –-(Ammoland.com)- Ladies and gentlemen, boys and girls… Step right up… You're about to behold a sight so strange, so horrifying, so utterly monstrous, that I urge you who are easily frightened or upset, who suffer from nervous disorders, weak hearts, or queasy stomachs, who experience nightmares, and any children under the age of 16, to forgo witnessing this exhibit.
There are only two kinds of freaks, ladies and gentlemen. Those created by God, and those made by man… The creature in this pit is a living breathing menace to society… a true freak of nature—a New Legislator who actually believes that criminals should be PUNISHED…
Look if you must, folks. But please keep your hands and feet out of the pit… Now please turn your attention to center stage and welcome to our show, the pride of Jersey City New Jersey —"The Safest Place on Earth" — 53-year-old Pamela Miller—count em', folks, count em'… 27 convictions, 9 aliases, 50 arrests—yes folks, almost one arrest for every year she's been alive.
Watch now as she shoplifts 8- men's shirts, 3-pair of headphones, 1 shoulder bag, 2 sets of cushions, and a pocket full of jewelry all in one fell swoop.
Will she be convicted and jailed in New Jersey? Her chances of going free are far better than that of an average tourist NOT getting shot to death on the streets of Gun-Free Atlantic City.
And now folks, "I'm gonna do a little magic for ya… For this trick, I'm going to need some assistance from the crowd.
You madam… kindly bring your handbag to the stage. Imagine, folks, that it is 2-o-clock in the morning and we're sitting in the bar of the "W" hotel in Hoboken. Now, Madam, I'm going to ask you to place your handbag —full of cash and valuables— directly on the floor and then turn your back and walk away to the bathroom. And when you return, your purse and all its contents will have magically disappeared right before your very eyes … just like the 5100 violent criminals who walked away from New Jersey halfway houses in the past few years.
New Jersey, the greatest show on earth… Come See for Yourself.
http://gunforhireradio.com/podcasts/GFH_Episode_56.mp3
---
About Gun for Hire

Gun For Hire, Firearm Training Center and NJSO were started to promote the positive aspects of safe and responsible firearms ownership. I believe if you are going to make the commitment to own a firearm, it is your duty to learn the safe and responsible handling that goes with its ownership. I am the Chief Range Safety Officer at the Bullet Hole Range. I have been giving private and group lessons in firearms instruction since 1992. "Firearms in self-defense are not a cure all but in trained hands they are the ultimate equalizer." Visit: www.gunforhireradio.com