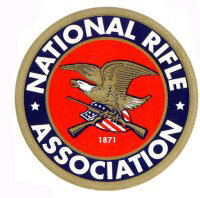 FAIRFAX, Va. –-(Ammoland.com)- The 2012 National Rifle and Pistol Championships begin July 9 at Camp Perry in Port Clinton, Ohio.
Conducted by the National Rifle Association (NRA) and the Civilian Marksmanship Program (CMP), with assistance from the Ohio National Guard, these matches are often referred to as the "World Series of the Shooting Sports."
A tradition at Camp Perry since 1907, the championships are divided into five separate phases: Pistol, Smallbore 3-Position, Smallbore Prone, High Power and Long Range.
NRA President David A. Keene said "The NRA, CMP and the Ohio National Guard work together and will continue to do so to make the National Championships the most prestigious matches in the world. We welcome the competitors and know that, like those who have participated in the past, they will go home remembering their participation in these national matches as the high point of their competitive shooting sports experience."
The National Matches begin in early July with the First Shot Ceremony and conclude in August with the Long Range High Power Championship. Competitors represent a vast array of experience including novice shooters, Olympic medalists, law enforcement officers, military personnel, and international competitors.
Springfield Armory continues their sponsorship of the NRA/Springfield M1A Match while Nosler returns as title sponsor for the High Power Rifle Championships. Their support demonstrates a continued dedication to the shooting sports and allows for competitors to enjoy an enhanced awards schedule.
The 2012 National Championships calendar is as follows:
July 9: First Shot Ceremony
July 10-14: NRA National Pistol Championships
July 18-21: NRA National Smallbore Rifle Position Championships
July 22-26: NRA National Smallbore Rifle Prone Championships
August 5: NRA/Springfield M1A Match
August 6-10: NRA National High Power Rifle Championships
August 11-15: NRA Long Range Championship
You can follow the 2012 Championships with profiles, photos and scoring updates at www.nrablog.com. For more on the National Rifle and Pistol Championships at Camp Perry, or other competitive shooting events or programs, visit www.nrahq.org/compete or call 1-877-672-6282 .