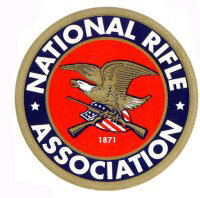 FAIRFAX, Va. –-(Ammoland.com)- The NRA Foundation has awarded $20,000 in scholarships to attendees of the 2011 Youth Education Summit (Y.E.S.), a seven-day educational experience in Washington, DC for rising high school students.
Scholarships will be paid directly to the accredited college or technical school of the student's choice.
Once the summit is complete, participants have nine months to compete for the Y.E.S. Grand Scholarship by introducing NRA programs into their communities and creating a portfolio summarizing the experience.
This year's entries saw students performing a number of activities including hosting an Eddie Eagle GunSafe program at a local elementary school, joining a Friends of NRA committee and establishing a Women On Target instructional shooting clinic.
The following students were selected from the 2011 Y.E.S. class' entrants:
$6,500 – Rebekah Abel, Johnstown, Ohio
$6,500 – Amanda Krpan, Alachua, Florida
$3,500 – Sarah Cox, Southern Pines, South Carolina
$1,500 – Patrick Gower, Centerton, Arkansas
$1,500 – Andrew Zobel, Shelbyville, Indiana
$500 – Alex Pearce, Red House, Virginia
Funding for Y.E.S. and the Grand Scholarship is provided by The NRA Foundation. Visit www.friendsofnra.org/yes for more information or contact Senior Event Services Coordinator Nicole McMahon at (800) 672-3888 ext. 1342, or [email protected]
Established in 1990, The NRA Foundation, Inc. is a 501(c) (3) tax-exempt organization that raises tax-deductible contributions in support of the National Rifle Association and other organizations. These activities promote firearms and hunting safety, enhance shooting sports, and educate the general public about firearms in their historic, technological and artistic context.
For more information, visit the NRA Foundation website at www.nrafoundation.org or call 800-672-4521 for more information.