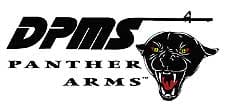 ST. CLOUD, MN –-(Ammoland.com)- DPMS Firearms, ("DPMS"), an industry leader in providing quality AR-style rifles, components and accessories, is proud to announce a new attendance record was set at Outbreak: Omega 5 with an estimated 1,400 participants and attendees.
Outbreak: Omega is the original, largest, and most well-attended 3-gun "zombie shoot" in the world.
This year, the event broke new ground by hosting the first-ever silencer-equipped shooting stage in Minnesota history.
Among the event highlights:
More than 1,400 zombie hunting enthusiasts, including nearly 800 shooters
On-site RV parking camping for more than 400 attendees
27 shooting stages for pistol, shotgun and rifle enthusiasts
A silencer-equipped shooting stage hosted by Advanced Armament Corp., which demonstrated the capabilities of law enforcement equipment
A "Zombie Safari" course that allowed participants to shoot zombie targets with a shotgun from a moving vehicle
Prizes and giveaways worth more than $100,000 from event sponsors, including Remington, Bushmaster, Marlin, Para-USA, Advanced Armament Corp., EOTech, NightForce, Luminox and Foxpro.
"The support of our friends and industry partners just goes beyond anything we expected," said Dillon Jennings, DPMS sales manager. "After five years, DPMS is still striving to create an extraordinary experience for shooters of all skill levels. Outbreak: Omega continues to be the world's premier recreational zombie shoot."
And as for other zombie-themed shoots popping up around the country?
"Zombies are an ongoing problem," Jennings said. "DPMS and our Outbreak: Omega brothers in arms will always be ready to address what the other guys miss."
About DPMS Firearms
DPMS Firearms, ("DPMS") is an industry leader in providing quality AR-style rifles, components and accessories. No other company offers more styles or configurations of AR rifles. DPMS provides choices for high-power and small-bore shooters by offering rifles and assemblies chambered in 204 Ruger, 223 Remington, 5.56×45 NATO, 243Winchester, 260 Remington, 6.5 Creedmoor, 6.8×43 SPC, 30 Remington AR, 308 Winchester and 338 Federal. More information about the company can be found at www.dpmsinc.com.