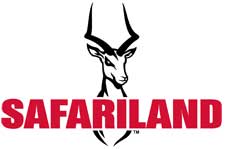 JACKSONVILLE, Florida –-(Ammoland.com)- Safariland, a BAE Systems line of business, is pleased to announce that Sergeant Randy Crowther of the Orem, UT Police Department, and a member of the Safariland Saves Club, represented Safariland in the 2012 Police Unity Tour.
Crowther, riding his Safariland/Kona Patrol Bike 29er, left Somerset, NJ with a small group of 300 other officers from the Western United States for the first leg of the tour.
This group was part of a much larger assembly of law enforcement officer cyclists who were making the ride to Washington, DC to take part in the National Law Enforcement Officers Memorial Foundation (NLEOMF) ceremony.
"Having Safariland's new Patrol Bike participating in the Police Unity Tour, which has helped to raise over $12 million dollars for the NLEOMF is especially gratifying, and I am very proud to have represented Safariland on this ride, as well as at the ceremony" said Crowther. Safariland is proud to have been part of this event.
Sgt. Crowther was in the first group of riders arriving after putting 300 miles on the new Safariland Duty Bike. The Unity Tour arrived in Judiciary Square in Washington, DC at the National Law Enforcement Officers Memorial on the afternoon of May 12. The Police Unity Tour travelled from NJ to Philadelphia, on to Baltimore, and from there to the capitol in time for the 'reading of the names' of fallen officers in our nation's history. Crowther was among the 1,500 riders who presented a check for $1.65 million dollars raised this year to Craig W. Floyd, Chairman and CEO, representing the NLEOMF.
In preparation and training for this event, Sgt Crowther logged approximately 1150 miles total on the Patrol Bike. The bike won praise from all the riders and performed flawlessly.
"The bike has been a real workhorse" says Crowther. "The drivetrain, balance, sturdiness, and overall handling characteristics are exactly what I and many officers are looking for in a patrol bike. This is a bike you can be on all day, every day, and it won't let you down."
About Safariland
Safariland, LLC is a premier provider of law enforcement and security products and services, delivering a full-range of customer-specific solutions. Offering many of the world's most recognizable branded products in the public safety market, Safariland is committed to saving lives.