Written by Kimberly Oliver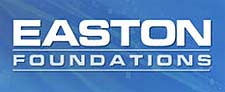 New York, NY – -(Ammoland.com)- Center Shot Archers and Hidden Gems, Inc. are on a mission to bring the sport of archery to the New York City area.
They are introducing New Yorkers of all ages to the sport, by providing coaching, coaching certification and equipment to neighborhoods and schools.
On May 20th, they held an Archery Family and Friends Day, inviting members of the Brooklyn community to shoot. The event, organized by Hidden Gems, Inc. and hosted by Center Shot Archers, raised $500 for the Center Shot Archers Travel Team to compete at the 128th Annual U.S. Target Nationals and the 2012 Easton JOAD Nationals in Hamilton, Ohio. St. Francis College generously donated the gym space for the event, demonstrating a high level of community support for the team and their competitive efforts.
Approximately 50 community members attended the all-day event. On the shooting line, the young Center Shot archers stood on the opposite side of the bow–as the coaches. They shared their expertise and passion for archery with family and friends. In fact, the archers coached so well that three parents committed to become certified coaches and teach archery in their own neighborhoods. Natasha Green, president of Hidden Gems, Inc, a non-profit organization whose mission is to promote the sport of archery in New York City schools and communities, stated that another successful aspect of the event was Coach Larry Brown sharing with participants that archery is a sport everyone can enjoy.
Center Shot Archers is an African American and Latino archery team, led by Coach Larry Brown. Center Shot Archers mission is to expose inner-city youth to competitive archery. The team was established by Coach Brown in 2008. Current team members have goals of succeeding on a national level and some are national title holders.
In conjunction with Easton Foundations, Coach Brown and Ms. Green have provided equipment and training to over a dozen New York City schools. Archery Family and Friends Day was the first event of its type that the two had coordinated together. The event was a two-fold success. It raised travel funds for the local Center Shot team and several parents offered to become coaches in their neighborhoods. Ms. Green shared that she and Coach Brown plan to keep building archery programs in the New York City community and raise the level of archery achievements in each student. The next Archery Family and Friends Day is in September.
For more information on the Easton Foundations, please visit EastonFoundations.org or contact Idida Briones at (818) 901-0127 ext. 202 or via email at [email protected]