Elite shooting team continues season success.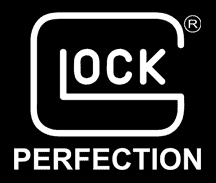 SMYRNA, Ga. –-(Ammoland.com)- Team GLOCK KC Eusebio ventured west last weekend to support and compete in the 2012 West Coast Steel Challenge in Piru, Calif. Eusebio took top honors at this match by besting a strong field of regional contenders.
For the third consecutive match, Eusebio competed in the Open Class with his GLOCK Model G 17.
"The staff was amazing for this year's match," stated Eusebio. "Everyone was very encouraging. I was honored to participate in the match, as the range where we competed was the birthplace of the Steel Challenge."
Team GLOCK teammate Tori Nonaka competed in her first match since her recovery from a broken wrist as a Master-class shooter in the Enhanced Service Pistol division.
"The Carolina Cup was a big stage for my return to competition," stated Nonaka. "I have always enjoyed this match and the well-thought-out courses of fire. This was a good tune-up for the rest of the season."
Also shooting for the first time in International Defensive Pistol Association (IDPA), was Yale Pistol Team member and GLOCK intern Brian Lee. Lee achieved fourth place in the Stock Service category and propelled his personal classification to Expert in the Stock Service Pistol.
Nonaka will next compete in the Summer Fun IPSC pistol match in Kingston, Ontario on June 22-24 and Eusebio will compete in the Fourth Annual Pennsylvania State Steel Challenge match on July 7-8 in Dallastown, Penn.
About GLOCK, Inc.
The GLOCK GROUP is a leading global manufacturer of pistols and accessories. GLOCK's superior engineering has produced a pistol with only 34 parts and a rugged polymer-frame, providing industry-leading reliability shot after shot. GLOCK is renowned for its pistols which are safe, featuring three safeties; simple, offering a low number of components to provide reliability; and fast, with no encumbering parts to slow the speed to fire. This combination makes GLOCK pistols the first choice among consumers and law enforcement, with 65% of agencies within the United States choosing to carry GLOCK. Austrian-engineered, the group has manufacturing facilities in the United States and Austria. Based in Smyrna, Ga., GLOCK, Inc. is an advocate for our nation's law enforcement and military personnel, as well as all citizens' Second Amendment right to bear arms. For more information, please visit www.glock.com.