McGee Takes (ESP) Enhanced Service Pistol Division Overall Champion at the 2012 Golden Gate IDPA Championship.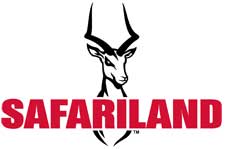 JACKSONVILLE, Florida –-(Ammoland.com)- Safariland, a BAE Systems line of business, announced today that Team Safariland member Bobby McGee was awarded the Enhanced Service Pistol Division Overall Champion at the 2012 Golden Gate IDPA Championships in Richmond, CA earlier this month.
McGee is starting off the 2012 competitive shooting season strong, with five major first place finishes so far this year.
The Golden Gate IDPA Championship was held on June 8-9 with a total of 141 competitors from all over the country competing at this venue. McGee was challenged with 11 stages, 170+ rounds of shooting, and a long 10-hour day of shooting.
"Unfortunately I started out flat dropping several points on my first stage. In this sport you cannot afford to drop points especially that early in the game. To win, I knew I had to stay focused on the fundamentals, and thankfully I didn't have to worry about my gear."
His diligence paid off as he won the event with a score of 197.45.
Other IDPA events McGee has won this season are as follows: Event / Division
West Texas IDPA Regional / Enhanced Service Pistol
Puerto Rico IDPA National / Stock Service Pistol
Arizona State IDPA Championship / Enhanced Service Pistol
California Central Valley Regional / IDPA Championship Enhanced Service Pistol
"We're pleased that our shooting team continues to win as they showcase their talents and demonstrate the value of their Safariland and Bianchi products," said Team Captain and Vice President, Equipment Category Marketing, Scott Carnahan. "We're fortunate to have Bobby hone his shooting skills and then bring that experience back to work in his role as a key member of our Research & Development team. All of us at Safariland congratulate Bobby McGee for a fantastic start to the new season."
McGee competes in IDPA competition with a Safariland Model 5198 Open Top Concealment Paddle & Belt Loop Combo Holster with Detent, the Model 074 Single Paddle Magazine Holders and the Model 852 contoured leather belt. He uses this equipment for ESP, SSP and CDP divisions.
For more information Team Safariland, visit http://www.safariland.com/DutyGear/team/index.aspx
About Safariland:
Safariland, LLC is a premier provider of law enforcement and security products and services, delivering a full-range of customer-specific solutions. Offering many of the world's most recognizable branded products in the public safety market, Safariland is committed to saving lives. For more information about Safariland please visit www.safariland.com