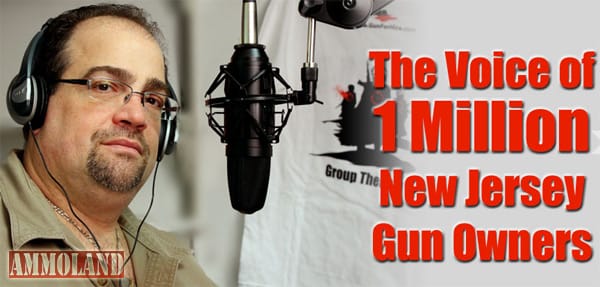 Belleville, NJ –-(Ammoland.com)-  Golly, Mister Trolley… it looks like there's trouble in Mister Booker's Neighborhood again.
Another off-duty Newark police officer was carjacked this week in the city's now-infamous West Ward. Not to worry. Essex County prosecutors say, "We've got a new Taskforce to handle that."
Stabbing the Ice Cream Man? That's downright sacrilegious. Apparently not to the armed thug who tried to take out a popular Totowa, New Jersey, ice cream vendor during an armed robbery. The vendor tried frantically to get away from the knife-wielding attacker who jumped inside the moving vehicle… Slash slash. Grab the cash and dash!
That could become a new Summer Tourism slogan in the Garden State.
Say it's not so, King Mike… Another Illegal Mayor Against Guns in trouble with the law? Charged Thursday, along with his son— with computer hacking, West New York Mayor Felix Roque is hardly keeping a low profile. Roque, not one to let something as trivial as a felony bring him down— he was all smiles Friday night, as he joined fellow town commissioners on stage, at the New Jersey Performing Arts Center in Newark for the Hispanic Youth Showcase.
When asked to comment, as to why so many members of his gun-banning organization can't seem to keep out of jail, an unnamed spokesperson for Mayor Bloomberg said, the Mayor was too busy conducting a citywide raid of 7-Elevens in search of illegal Big Gulps, to be bothered with something so self-explanatory.
A Paterson man went on a stabbing rampage with a hypodermic needle. And despite the toy gun buyback initiatives, yet another Jersey City man was arrested for carrying an illegal cache of fake guns, a phony hand grenade, and … Wait for it… a box of colostomy bags.
Hear that, Brady Campaign? Maybe it's time to widen the water pistol dragnet to include surgical supplies.
A 47-year-old Lawrence Township man was beaten and bound during an early-morning home invasion last Monday. After ransacking his home, the three, armed thugs then stole his work van, along with thousands of dollars worth of tools and other items—maybe the slugs decided to take the President's advice and start their own Green Jobs business… Local Police say it looks like the crime might be connected with two other recent home invasions.
Oops. Sorry. Did I say, Home Invasion? What's wrong with me? New Jersey does not recognize the crime of violent home invasion—Let's call it something softer and gentler. I know. How 'bout… overly aggressive burglary? Yeah, that's good.
Well, whatever you call those pesky little things… a 92-year-old Elizabeth woman was beaten to death during one of them. The crime occurred in broad daylight, in mid-afternoon, in a quiet neighborhood. Union County Prosecutor says, "Everyone deserves to feel safe in their own home." Really? Tell that to the State legislature.
Remember when we were kids… oh, the fun we had ganging up on the younger kids and beating them unconscious, while one of us videoed the event and posted it on the Internet with pride. Good Times!
Well, it appears a cadre of New Brunswick youth was bitten by the nostalgia bug. The gang of six reenacted the age-old spring ritual of bludgeoning one's younger classmates into a state of unconsciousness. Middlesex prosecutors caught the show on YouTube, when one of the victims brought the post to their attention, but prosecutors haven't quite agreed on a charge yet. It's a darn good thing our crackerjack lawmakers in Trenton just passed that new, snazzy anti-bullying law.
And speaking of angry mobs… Fun was had by all, in the fiefdom of Jeremiah Healy—the Dukedom of Jersey City—the safest place on earth—where a mob of 20 beats and stabbed a man in a dispute over a child's scooter. The incident was over in minutes, so the mob, caught with extra time on their hands, beat and stabbed a bystander as well.
Sure. Rome may be burning, but let not your heart be troubled— I know we'll all sleep sounder in our beds tonight knowing that Attorney General, Jeff Chiesa's on the case. New Jersey's new Top Cop, has responded to this week's violence-spree by… releasing a new, smartphone App that, "Lets Consumers Investigate Charities with Ease!" Pleasant dreams!
---
About Gun for Hire

Gun For Hire, Firearm Training Center and NJSO were started to promote the positive aspects of safe and responsible firearms ownership. I believe if you are going to make the commitment to own a firearm, it is your duty to learn the safe and responsible handling that goes with its ownership. I am the Chief Range Safety Officer at the Bullet Hole Range. I have been giving private and group lessons in firearms instruction since 1992. "Firearms in self-defense are not a cure all but in trained hands they are the ultimate equalizer." Visit: www.gunforhireradio.com