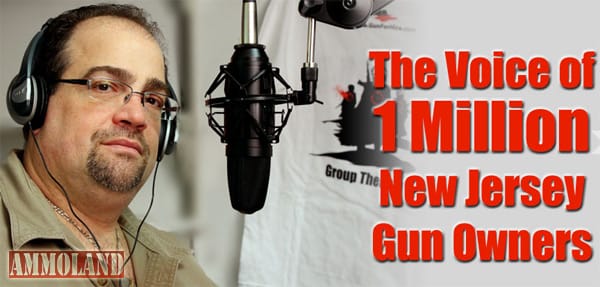 Belleville, NJ –-(Ammoland.com)- Gun For Hire Radio Episode 58 A new low… even for New Jersey.
Two armed thugs bludgeon a kid in a wheelchair and steal his puppy at gunpoint.
Attorney General Chiesa's response: Loyal Subjects of New Jersey have no right to self-protection past their front door. Period!
Ah, Hoboken. Hipster-Heaven on the Hudson. Famous for Frank Sinatra, moderately adequate pizza, diamond-studded pinky rings, the "Cake Boss" and now… midget bandits?
Note to professors: Thinking about taking a firearms training class? Keep the news to yourself or risk getting fired.
Murder, schmurder. He accidentally stepped in front of the bullet. Crime is down once again in Metropolis! A 40-minute police response time, to an armed robbery, at a tourist attraction. Is that bad? Atlantic City takes a nibble outta crime by hiring back 20 cops out of the 100 they laid off over the past year. When the news hit Wall Street, donut stocks saw a significant bump.
New Jersey's version of an armed citizen story: This North Plainfield woman ain't about to take any crap. She came home to find a stranger rummaging through her underwear draw. Armed with nothing but a Jersey attitude, the woman chased the screwdriver-wielding burglar two blocks down the street, where he ducked into another apartment. Police found the miscreant cowering in a corner, behind a television set. The moral of our story? Don't mess with Jersey chicks.
http://gunforhireradio.com/podcasts/GFH_Episode_58.mp3
---
About Gun For Hire Radio

Gun For Hire Radio-the Voice of 1-Million New Jersey Gun Owners, is the Number-One rated talk show in the Nation. News, commentary, entertainment and education you won't hear anywhere else. Listen, learn and laugh your ass off. Visit: www.gunforhireradio.com