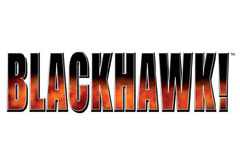 NORFOLK, VA. –-(Ammoland.com)- BLACKHAWK! announces its new line of Women's Off Duty Apparel is now available.
The series combines the function and performance of the popular men's line with the cut, fit and features requested by female tactical professionals and shooting enthusiasts. Designed by women for women, the Off Duty Pant, Pistol Belt, Performance Polo and Strenia Top succeed where others have failed, delivering comfort, style and performance.
Work Hard, Play Hard
Designed to last without showing wear, the BLACKHAWK! Women's Off Duty Pant is constructed from 100 percent Nylon. To prevent stains and unwanted moisture, the pants feature a Durable Water Repellant (DWR) treatment. Sturdy belt loops and a fashionable midrise design support carrying of holsters and magazines while undercover or for personal protection, and double front pockets allow for extra storage. On the back of the pants, discrete rear pockets provide inconspicuous storage. For increased mobility, the pants also feature a diamond gusset on the crotch, a hidden, expandable waistband and a silicone grip inside the waist that keeps shirts tucked in place.
Learn more about the new casual Off Duty Pants here:
Matching perfectly with the Off Duty Pants is the new Women's Pistol Belt. Fashioned with premium materials along with a polymer reinforcement spine, the belt is ideally suited for carrying holstered weapons of any size. It is also reversible (black and brown) for added versatility.
With a look that's both professional and colorful, the new Women's Performance Polo is a superb complement for any off duty activity. It is made from a lightweight, proprietary nylon blend, and features Wincool moisture-wicking treatment. The shirt absorbs sweat and helps quickly evaporate it to maintain a cool, comfortable and clean garment in almost any environment. Wincool fiber also helps lower body heat when in extreme temperatures. The Performance Polo features a modern fit with cap sleeves and offers a sun protection factor (SPF) of 30. For added comfort, a pique knitted back collar allows for increased airflow at the neck, while the four-button placket gives the shirt a dignified look.
For Any Occasion
Named after the Roman goddess of strength and endurance, the BLACKHAWK! Women's Strenia Top is the perfect casual performance shirt for any occasion. Featuring an engineered cut to provide concealment without tenting and lower side slits that allow for easy pant-pocket and belt access, the new Strenia Top offers a sidearm friendly style that can't be matched. Designed to provide a unique blend of comfort and function, the Strenia Top features a pleated, ventilated back yoke for ease of motion and ventilation plus two zippered pockets at the waist provide quick access to discreet storage.
The new line of BLACKHAWK! Women's Off Duty Apparel is now available at retailers across the country or at BLACKHAWK.com.
BLACKHAWK! Women's Off Duty Pant
$64.99
Colors: Black, Khaki
Even Waist Sizes: 26"-40"
Inseam: 31" and 35", both hemmed
BLACKHAWK! Women's Pistol Belt
$34.99
Colors: Black, Brown
Sizes: 28"-40"
BLACKHAWK! Women's Performance Polo
$49.99
Colors: Black, Navy, Range Red, White, Burnt Orange, Periwinkle Blue
Sizes: SM-2XL
BLACKHAWK! Women's Strenia Top
$49.99
Colors: Burgundy, Grey/White, White/Navy
Sizes: SM-2XL