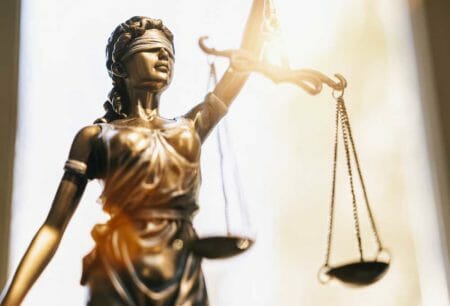 USA –-(Ammoland.com)- A hearing will be held Thursday at 9 a.m. at the U.S. District Court in Las Cruces, N.M., a spokesperson close to a family of arrested New Mexico gun dealers has informed Gun Rights Examiner. Rick Reese and wife Terri, along with sons Ryin and Remington, are facing accusations of knowingly selling firearms to cartel straw purchasers, money laundering, and related charges.
The ordeal of this family, including the denial of bail for almost a full year for the husband and sons, the seizure of their assets and property precluding a properly-funded defense, and the denial by the presiding judge of their ability to coordinate that defense with one attorney, have been the subject of numerous updates in this column as well as in the latest "Rights Watch" column for GUNS Magazine.
"There is a motion in front of Judge [Robert C.] Brack to dismiss the whole case for outrageous conduct by the United States of America," an email sent to a close group of supporters related. "If at all possible please attend the hearings! Those of you who cannot be there, PLEASE remember the date and time in your prayers for us!! The next motion that day is to unseal the file so the general public will be aware of the case."
In a related development, another family supporter has created an online petition "for the Federal Government and ATF to drop all charges and release the family."
"If you cannot attend the hearing," the appeal asks, "please sign the petition. Even if you will attend the hearing, please sign the petition! You can email the link to as many friends and family members as you'd like. This petition will be presented on Thursday. Help us bring the family home!"
---
About David Codrea
David Codrea is a long-time gun rights advocate who defiantly challenges the folly of citizen disarmament. He is a field editor for GUNS Magazine, and a blogger at The War on Guns: Notes from the Resistance. Read more at www.DavidCodrea.com.