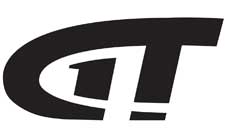 Mandeville, LA –-(Ammoland.com)-  Whether you're shooting bird shot, buck shot or slugs, a shotgun can be a very effective tool in defending yourself and your family.
This week on Gun Talk Television, Ryan Gresham visits Gunsite Academy in Arizona to participate in their Defensive Shotgun course.
In this episode, Ryan Gresham works with Gunsite trainers Ed Stock, Chris Weare and Dave Starin, as they discuss the proper shooting stance, 12 gauge vs 20 gauge, scopes and ghost rings, and more. Gresham even takes a run at Gunsite's Scrambler Course – a seven-position course of fire to put the shotgun and shooter to the test.
For a preview of this week's episode, visit https://www.youtube.com/GunTalkTV.
About:
Gun Talk Television airs on the Pursuit Channel on Mondays at 1:00 p.m. Eastern, Wednesdays at 6:30 a.m. ET and Fridays at 8:30 a.m. ET and 9:30 p.m. ET; the Sportsman Channel on Mondays at 10:30 p.m. ET, Tuesdays at 1:30 a.m. ET and Wednesdays at 3:00 p.m. ET; and internationally on WILD TV on Mondays at 6:30 a.m. ET, Tuesdays at 9:30 p.m. ET, and Fridays at 4:00 p.m. ET. Check your local listings for channel info. Watch full shows and get the latest news at http://www.guntalktelevision.com.