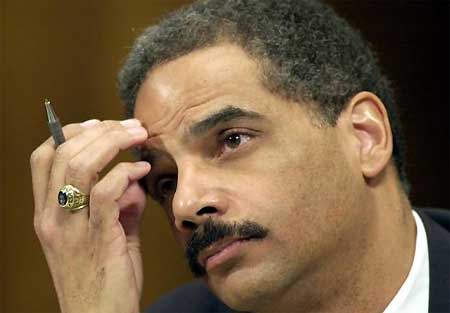 USA –-(Ammoland.com)- An ethics complaint against U.S. Attorney General Eric Holder was sent by certified mail to the Office of Bar Counsel, Board on Professional Responsibility of the District of Columbia Court of Appeals, Mike Vanderboegh of Sipsey Street Irregulars reported this morning.
Citing Holder's being found in contempt of Congress by the House of Representatives, the complaint, signed by Vanderboegh and this correspondent, notes Holder is listed on their website as a member since 1980 and references the DC Bar's criteria as they relate to misconduct, disciplinary authority, and disciplinary proceedings.
"While District of Columbia courts have not (yet) been involved, there is no question that the Congress has found the Attorney General guilty of contempt under conditions that rise to your definition of 'serious crime'," the letter reminds the board. "It would also appear that Attorney General Holder is required to report the contempt finding to you within the ten day requirement, and that the Bar 'shall' investigate this matter."

"Eric Holder believes that he will escape serious consequences of the congressional investigations of the Fast and Furious scandal simply by running out the clock on his tenure," Vanderboegh noted in his report. "We intend this ethics complaint to place him on notice that his lies and malfeasances will follow him until justice is done."
Whether the Bar responds with an investigation or invents a way for itself to ignore it on technicalities will now become a matter of public record that will be followed up on and reported in this column.
The complaint can be viewed and downloaded from this correspondent's Scribd account.
Also see: Meet The Camo-Clad, Gonzo Bloggers Behind The Fast And Furious Story
---
About David Codrea

David Codrea is a long-time gun rights advocate who defiantly challenges the folly of citizen disarmament. He is a field editor for GUNS Magazine, and a blogger at The War on Guns: Notes from the Resistance. Read more at www.DavidCodrea.com.