Backcountry management plan will conserve valuable fish and wildlife habitat and sustain hunting and fishing; final plan reflects sportsmen's input.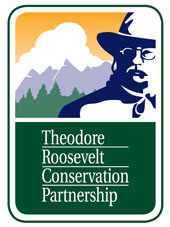 WASHINGTON –-(Ammoland.com)- Sportsmen-conservationist leaders today offered their support of the Colorado roadless rule, a state-based management plan for Colorado's national forest roadless areas, with the issuance of the record of decision, or "ROD," that finalizes the rule.
The release of the ROD closes the book on a rule-making process that attracted hundreds of thousands of public comments and spanned several years. Its result is a plan for administration of 4.2 million acres of valuable backcountry lands located in the state.
"The Theodore Roosevelt Conservation Partnership and many of our sportsmen allies believe the Colorado roadless rule will assure the conservation of some of the state's best hunting and fishing grounds while providing common-sense flexibility to restore habitat and protect communities from wildfire," said Nick Payne, Colorado field representative for the Theodore Roosevelt Conservation Partnership. "The state of Colorado and the U.S. Forest Service – along with the thousands of sportsmen who participated in the plan's development – deserve recognition for their efforts to refine and improve this plan for the benefit of Colorado's backcountry traditions."
The final rule decision caps a seven-year effort to formulate management rules for Colorado national forest roadless areas. Hunters and anglers have been involved in the process since the Colorado petition was created in 2006.
"By safeguarding the wild backcountry areas upon which many sportsmen and fish and wildlife populations depend, the Colorado roadless rule will help ensure the future of our outdoor traditions," said Tim Brass, Colorado field representative for Backcountry Hunters and Anglers. "The rule-making process has been responsive and thorough, and we appreciate the years of hard work by so many that resulted in this positive outcome."
Significant modifications were made to the Colorado roadless rule over the course of its development. These include creation of an upper tier category of lands that provides the highest safeguards to 1.2 million acres, a refined inventory that includes 400,000 acres of previously uninventoried roadless lands and measures protecting cutthroat trout populations. Other changes revise vegetation management language to focus timber projects on the protection of people and property from wildfire and ensure the restoration of habitat and ecosystems.
"We applaud the addition of 400,000 new roadless acres in the Colorado rule that are very important wildlife habitat," noted Suzanne O'Neill, executive director of the Colorado Wildlife Federation.
"Any sportsman worth his salt understands that when it comes to our backcountry areas, the walk out is worth the walk in," said Gaspar Perricone, co-director of Bull Moose Sportsmen's Alliance. "The success of the Colorado roadless rule is truly a testament to the positive policy outcomes that can be achieved by hunters and anglers uniting around wildlife and habitat."
Based on input offered by sportsmen's groups following the release of the rule's final environmental impact statement in May, some improvements were made in the rule to protect cutthroat trout and prevent the relocation of water development projects into the backcountry. Sportsmen today acknowledged these changes.
"The Colorado roadless rule released today – which includes final changes made in response to issues flagged by backcountry users such as hunters and anglers – promises to sustain Colorado's renowned outdoor traditions and most important fish and wildlife habitat for generations to come," said National Wildlife Federation Regional Representative John Gale. "Sportsmen thank the state and federal decision makers who worked hard to refine the rule, and we look forward to continuing to work together to responsibly manage our irreplaceable shared resources and public lands."
Colorado's roadless areas are important to native trout, supporting more than 75 percent of greenback cutthroat trout habitat, nearly 60 percent of Rio Grande cutthroat trout habitat and more than 70 percent of the remaining habitat for Colorado River cutthroat trout.
"Given the vital role roadless areas play in sustaining native trout, we appreciate the protections for cutthroat trout in the final rule," said Colorado Trout Unlimited Executive Director David Nickum. "By protecting native cutthroat habitat, the roadless rule helps preserve an irreplaceable part of Colorado's natural and angling heritage for future generations."
Learn more about the TRCP's work to conserve America's national forest roadless lands.
Inspired by the legacy of Theodore Roosevelt, the TRCP is a coalition of organizations and grassroots partners working together to preserve the traditions of hunting and fishing.