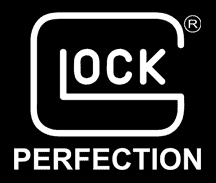 SMYRNA, Ga. –-(Ammoland.com)- Hunting season is right around the corner, and that means it's time to make sure you're ready to go.
Your packing list should include (among other things) a first aid kit, appropriate attire, sufficient sustenance, camping materials (if applicable) and of course, your pistol.
In the wilderness, a GLOCK provides protection against unexpected threats while hunting. A sidearm must be able to endure any given situation, climate or environment – no matter how extreme.
GLOCK's pistols have reliably withstood hundreds of torture tests, making them the trustworthy choice for hunting.
By instilling hunters with confidence, GLOCK empowers them to safely pursue the passion of hunting. A favorite amongst hunters is the GLOCK 30SF. The G30SF is an extremely powerful semi-automatic handgun chambered for a caliber suitable for taking small, medium and some large game animals.
The SF model reduces the circumference of the receiver at the rear, or "back strap,"offering increased comfort and control.