By Alan Caruba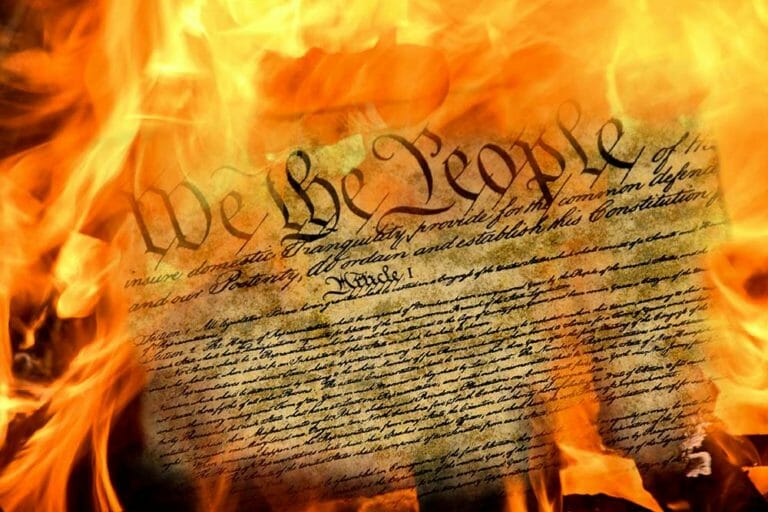 Washington, DC –-(Ammoland.com)- In 1832, the threat of nullification by States that opposed tariffs on imported goods came close to bringing about a civil war. Thirty years later as cries for the abolition of slavery reached a fever pitch the War Between the States would begin.
This week, in the wake of the Supreme Court decision that found that the Affordable Health Care Act —Obamacare— is constitutional and thereby the law of the land. Republican Governors are lining up to say they will not obey it.
Not only has President Obama and the Democrat Party imposed an enormously unpopular law on the nation, they have initiated a huge constitutional crisis.
Nullification is a constitutional theory that gives an individual state the right to declare null and void any law passed by the United States Congress which the State deems unacceptable and unconstitutional. In a debate in the late 1700s, both James Madison and Thomas Jefferson, in the Virginia and Kentucky Resolutions (1798) came down on the side of nullification if a State concluded that the federal government had overstepped its limits of jurisprudence.
In ruling that Obamacare cannot use the Commerce Clause as its justification, the Supreme Court kicked the Act back to Congress, ruling that it is a tax and that Congress has the right to place such taxes on the citizens of the nation. The Obama administration maintained that Obamacare was not a tax until the case was argued before the Court. It then conceded that it was.
The least troublesome response is to wait for November to remove for office every Senator and Representative who voted for Obamacare and who is up for reelection along with Obama.
The most troublesome response would reflect the crisis that occurred when Andrew Jackson was President. On December 11, 1832, Jackson issued a proclamation that he would use force to uphold the right of Congress to enact tariffs which were widely seen as a burden on the southern States. Several compromises ensued.
Thus, President Obama has set the stage for a major constitutional crisis. He could, in theory, declare martial law to defend Obamacare and this is not just an idle threat because, as of this writing, several State Governors have already announced they will not enforce it.
Florida's Governor, Rick Scott, has declared his State will not comply with the overhaul of the nation's health care system—its nationalization by the federal government. Earlier, the Missouri legislature passed a bill in its House of Representatives declaring Obamacare null and void for the second time. It would prohibit the establishment of an exchange without the consent by vote of the people of Missouri.
In Louisiana, Gov. Bobby Jindal has declared his opposition to Obamacare as has Wisconsin's Gov. Scott Walker, both of whom urged other States to refuse to implement the law.
Just as South Carolina led the opposition during President Jackson's time, Sen. Jim DeMint has called on "every governor to stop implementing the health care exchanges." Despite the Supreme Court's ruling that states can opt out of a Medicaid expansion, there is nothing Jindal and Walker can do to prevent health insurance exchanges from being set up in their States.
As if President Obama has not already driven the nation's economy to the brink of collapse and his administration has opposed enforcement of the Defense of Marriage Act, and has opposed Arizona's efforts to secure its borders and its right to protect its citizens from illegal aliens, Obama has now brought about a crisis comparable to that which launched the Civil War.
As the Fourth of July approaches, the current President has created a firestorm of opposition that initially led to the Tea Party movement and the 2010 midterm elections that returned power to the Republican Party in the House of Representatives. Major forces are emerging and aligning to stop Obamacare any way they can.
This is occurring as a case before a Florida court challenges Obama's eligibility to be on that State's ballot. Florida law is unique in that it gives the average voter greater freedom to challenge eligibility and fraud than other States. More than a hundred legal cases nationwide have been brought over his eligibility. The Constitution specifically states that the President must be "a natural-born citizen" with both parents being citizens of the United States. Obama's father was a citizen of Kenya.
Buckle up, it's going to be a bumpy ride.
c Alan Caruba, 2011
---
About Alan Caruba

Alan Caruba's commentaries are posted daily at "Warning Signs" his popular blog and thereafter on dozens of other websites and blogs. If you love to read, visit his monthly report on new books at Bookviews.