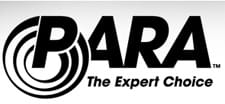 Madison, NC –-(Ammoland.com)- Earlier today Para USA became an Industry Partner of the Armed Citizen Alliance (ACA), a non-profit organization that promotes hands-on education and training for individuals interested in concealed carry and personal defense firearms.
"Since coming on the market in 1988, Para has been a leader in high quality Model 1911 pistols," said Scott Blackwell, Chief Sales and Marketing Officer of Para USA.

"Moreover, with our award-winning Carry Safe line of pistols, a favorite among shooters and personal defense advocates for its unique Light Double Action (LDA) trigger system, we're a perfect match for ACA."
The creation of ACA coincides with an increased demand for concealed carry permits across the country and 24 straight months of increased firearm sales.
"With more and more Americans joining our Second Amendment community, it is imperative that members of industry work to support safe and effective firearms training," continued Blackwell.

"The ACA is second to none in their hands-on approach to personal defense education. Para is proud to support them in this effort."
About Para USA, LLC.
Para USA, LLC., ("Para") is headquartered in Pineville, N.C. Founded in 1985, Para has built a solid and enviable reputation for innovation, performance and reliability. Firearms enthusiasts, serious shooting competitors and law enforcement agencies choose with confidence from a wide and growing variety of Para pistols. Para's revolutionary high capacity frame and light double action (LDA™) trigger systems are part of the innovation that Para has brought to the world-famous 1911 design.
Follow PARA! Facebook • Twitter