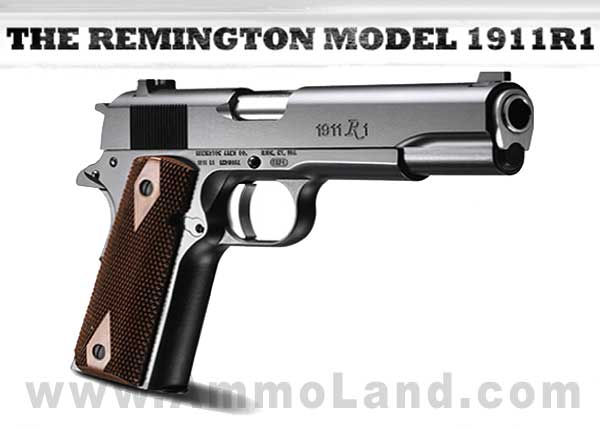 Madison, NC –-(Ammoland.com)-Remington Arms Company, LLC, (Remington) is now an industry Partner of the Armed Citizen Alliance (ACA), a non-profit organization that promotes hands-on education and training for individuals interested in concealed carry and personal defense firearms.
"The re-introduction of the Model 1911 R1 in 2010, combined with our longtime leadership role in the home defense market, makes Remington's ACA sponsorship a natural fit for our nearly 200-year-old American brand," said Scott Blackwell, Chief Sales and Marketing Officer of Remington.

"We understand the great responsibility that comes with manufacturing concealed carry and personal defense firearms. This is why we support the ACA, an organization that provides law-abiding citizens with access to proper training and instruction conducive to the safe handling of personal defense firearms."
The creation of ACA coincides with an increased demand for concealed carry permits across the country and 24 straight months of increased firearm sales.
"We're always happy to see Americans exercising their Second Amendment rights," said Blackwell. "We're even happier knowing the ACA is there to help them learn, practice and improve their safe-handling of personal defense firearms."
About Remington Arms Company, LLC
Remington Arms Company, LLC, ("Remington") headquartered in Madison, N.C., designs, produces and sells sporting goods products for the hunting and shooting sports markets, as well as solutions to the military, government and law enforcement markets. Founded in 1816 in upstate New York, the Company is one of the nation's oldest continuously operating manufacturers. Remington is the only U.S. manufacturer of both firearms and ammunition products and one of the largest domestic producers of shotguns and rifles. The Company distributes its products throughout the U.S. and in over 55 foreign countries. More information about the Company can be found at www.remington.com.