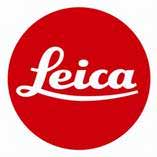 St. Louis, Mo. –-(Ammoland.com)- Join Leica and renowned Western big-game hunter and aspiring filmmaker, Mark Seacat, in an epic hunting film like no other.
"Searching for West" transports viewers to dramatic mountain vistas and snow-covered timber with breathtaking footage displaying the intensity, passion and solace of the hunt.
With its beautiful, mood-evoking cinematography, "Searching for West" sets a new standard in cinema aesthetics for hunting films.
View the "Searching for West" movie on the Leica Hunting page on Facebook. To get behind the scenes, read Leica's interview with Mark Seacat.
"Searching for West"was born out of a time when Seacat was enjoying a great career as an outdoorsman and when his son, West, came into his family. He began contemplating how he could serve both to the best of his ability.
"This movie is as raw as it can get," Seacat says. "It shows an emotional story about a man's journey from hunting all over the world – many days a year – to someone who's hunting close to his home, focusing on being home and being a father, a husband, a hunter. I feel like almost every hunter can relate to our story."
Before you begin your visual journey, visit the Leica Hunting page on Facebook for an opportunity to enter a sweepstakes for $30,000 in top-of-the-line hunting gear featured in the film.
You'll get one chance at each of the 24 prizes, plus 24 chances at the $30,000 Grand Prize Package.
One Grand Prize Winner will receive EVERY piece of gear, and a whole lot more! Enter between now and 11:59 p.m. on Aug. 20 to be eligible to win.
Prizes include two Leica Geovid HD 42 binoculars. Each Geovid HD features a laser rangefinder that can accurately measure distances of up to 1400 yards taking the guess work out of range assessment. These legendary optics have been improved with the use of Flouride glass for even better definition, brilliance and contrast resulting in a perfect two-in-one tool for the modern hunter.
The full film premieres Aug. 16, 2012 in Bozeman at the Emerson's Crawford Theater.
On Aug. 22, 2012, the sweepstakes winners will be announced and the full version of "Searching for West" will be made available for online viewing at the Leica Hunting Facebook page and Leica Camera Vimeo page.
The 24 winners plus the grand prize winner will be announced on www.searchingforwest.com/win/. For more information on Leica Sport Optics, visit www.leica-sportoptics.com.