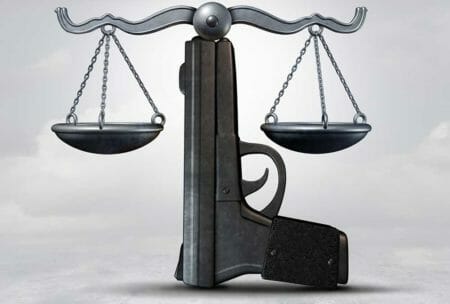 BELLEVUE, WA –-(Ammoland.com)- The Second Amendment Foundation is delighted that the judge in a Maryland case that challenges the constitutionality of that state's handgun permitting scheme is ready to lift a stay on his original order for the state to process carry permits without a citizen having to provide a "good and substantial reason.'
U.S District Judge Benson Everett Legg will lift the stay on his original order in two weeks because, in his opinion, the stay "is not warranted."
"There is no good reason for the state to continue violating the constitutional rights of its citizens just to maintain this burdensome and arbitrary system," said SAF founder and Executive Vice President Alan M. Gottlieb. "As Judge Legg originally observed, the Second Amendment's protections extend beyond the home."
While it is possible that the state may file a motion with the Fourth Circuit Court of Appeals to impose a stay of Judge Legg's order, the trial court precedent is an important one. It established that the Second Amendment right to bear arms does not stop at the door of one's home.
"No citizen should be required to give a good and substantial' reason in order to exercise a constitutionally-protected civil right," Gottlieb observed. "In his order today, Judge Legg noted that the state has pointed to little in the way of truly irreparable injury that is likely to result should their request for a stay be denied'."
The judge also noted, "If a stay is granted, a sizeable number of people will be precluded from exercising, while the case is argued on appeal, what this Court has recognized as a valid aspect of their Second Amendment right. In the First Amendment context, the Supreme Court has stated that loss of First Amendment freedoms, for even minimal periods of time, unquestionably constitutes irreparable injury'."
"It is time for the State of Maryland to understand that government cannot, and must not, be given blanket discretion in its perceived authority to interfere with the exercise of a constitutional right by law-abiding citizens," Gottlieb said.
---
About Second Amendment Foundation
The Second Amendment Foundation (www.saf.org) is the nation's oldest and largest tax-exempt education, research, publishing and legal action group focusing on the Constitutional right and heritage to privately own and possess firearms. Founded in 1974, The Foundation has grown to more than 650,000 members and supporters and conducts many programs designed to better inform the public about the consequences of gun control. In addition to the landmark McDonald v. Chicago Supreme Court Case, SAF has previously funded successful firearms-related suits against the cities of Los Angeles; New Haven, CT; New Orleans; Chicago and San Francisco on behalf of American gun owners, a lawsuit against the cities suing gun makers and numerous amicus briefs holding the Second Amendment as an individual right.